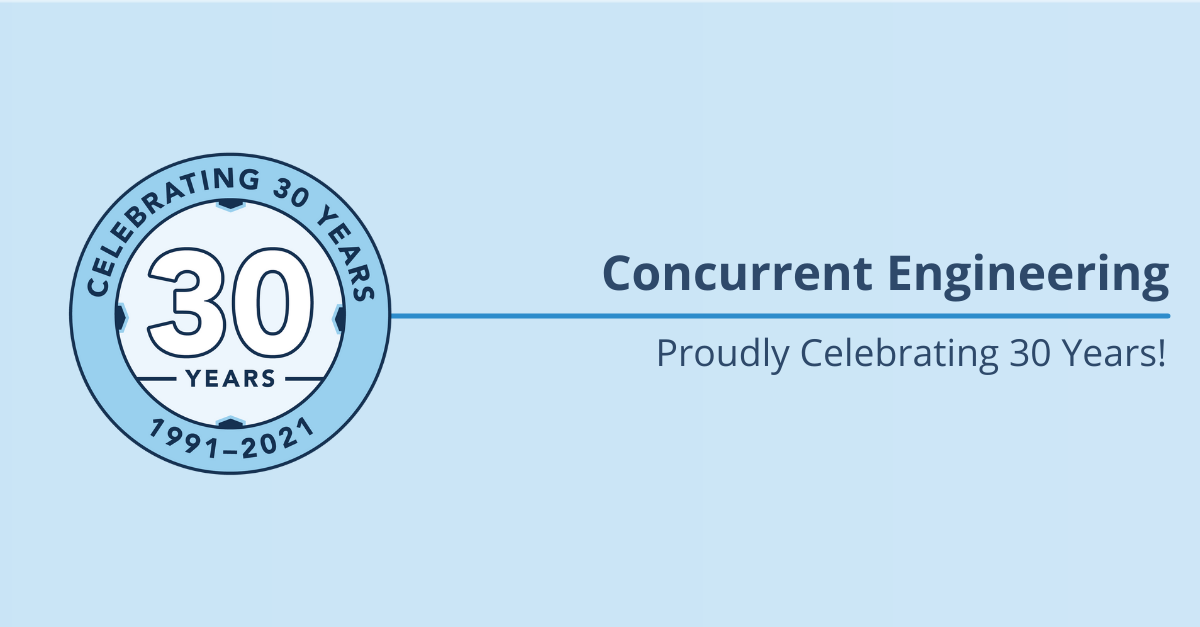 From Drawing Board to Digital Thread, our industry has seen so many developments in the past thirty years; it's no surprise our 30th birthday has crept up.

On December 17th, we are officially 30 years old, and we want to thank all that have contributed to this occasion along the way. Our customers, employees past and present, suppliers and partners, and extended families have contributed to three decades of serving our customers.

As we celebrate our 30th year in business, we would like to think we can attribute our ongoing success to our core values, our service commitment to our customers, and our employees. We also want to share a special mention to Dave Biddle and Lee Edmunds, who have been part of the furniture from the start - fantastic dedication from them.

There are considerably greater pressures on industry, society, and people nowadays, as seen recently through COP26, incidents of racial tension, ethnic migration, etc. Or perhaps we are just more aware of them? One sometimes wonders what's it all about.

That said, there's also much great and good in the world. The innovation and enthusiasm of the companies we work with is a testament to that. We look forward to helping our customers drive efficiencies in their offices and factories, develop more carbon-friendly products and services, and endeavour to leave the planet in a better place than we found it.

It is almost impossible to visualise where things will be in 30 more years.
This milestone allows us to reflect on our past while planning for the future. But for now, thanks to all that have contributed to our success. Thank you to everyone who has been part of the journey so far.

We look forward to serving you for the next 30 years and beyond!