The aim of this blog post is to give to give anyone who is new to Mathcad a quick overview of the benefits of the solution and, for those of you who are more experienced with the software, insight into what is new in this release.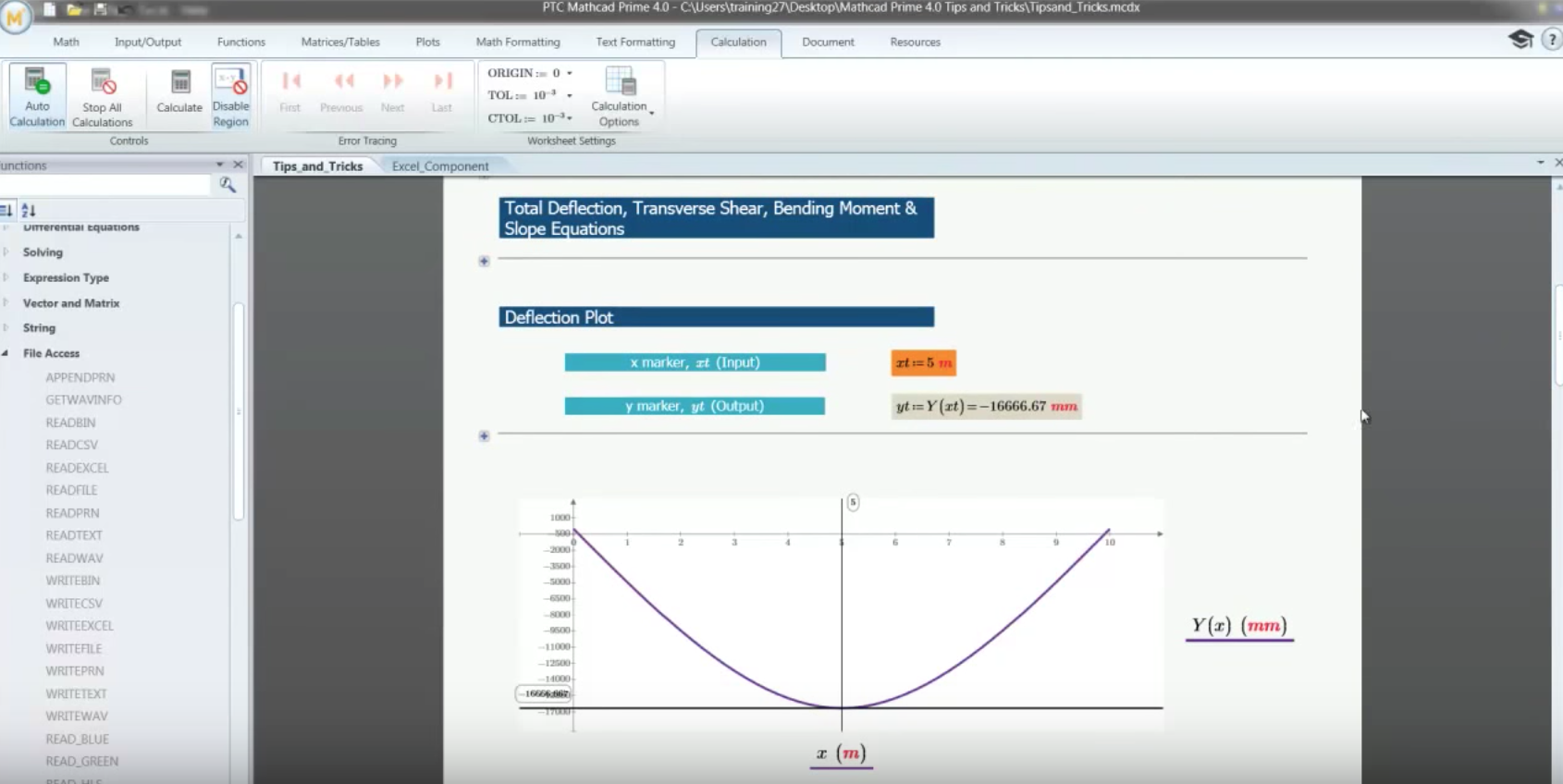 What is Mathcad?
For anyone new to the software, Mathcad is a digital engineering notebook that has a powerful math engine built into the back of it. It's where you can save all your design notes, perform all your calculations using natural math notation.
This differs from many other commonly used systems, such as Excel, where a lot of it is cell based equations and you spend a lot of time interrogating different spreadsheets, different cells, paring parenthesis and checking references. All of which takes time.
In Mathcad, there is no need for this, as the math is displayed as you learnt it, which makes the calculations easier and more natural to digest and review. It also enables easier collaboration with colleagues, supplier and so on. There is also no need for a specific computer language to use the software.
Improved functionality in the latest release: Mathcad Prime 4.0
Here is a summary of the key functionality improvements in the lastest release:
Content production - this feature is now back in Mathcad Prime 4.0. This is the first version in the Prime releases to have Content Protection - though it had been a feature in Mathcad 14 and Mathcad 15. As you can imagine, the ability to password protect and hide your calculations from display comes with many benefits.
Interoperability with 3rd party Applications - There is now improved interoperability with other applications, such as Microsoft Office tools.
Improved Usability - Improved worksheet navigation and overall improved usability means that its quicker and easier for users to complete tasks.
Performance Enhancements - There have been many performance enhancements included in this release. In particular, there is the plotting performance improvements. Mathcad Prime 4.0 plots 2,000,000 points per trace now compared to 500,000 in previous versions of the software.
Windows 10 Support - Mathcad Prime 4.0 now also supports Windows 10 operating system
To find out more about Mathcad Prime 4.0, including tips and tricks to help you get the most from Mathcad, watch our OnDemand webinar