The aim of this blog post is to share the highlights of the Creo 5.0 release, as there are quite a few areas within the software that have seen improvements. Here are six features in Creo 5.0 that we think you will want to know about: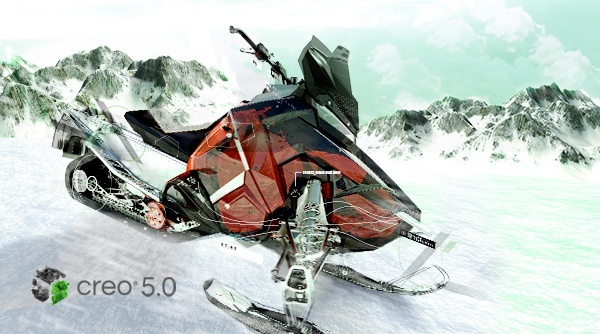 #1 Topology Optimisation
With Creo Topology Optimisation, you define the objectives and constraints, leaving Creo to create the optimised, parametric geometry for you. What took weeks now takes seconds in Creo 5.0 because you're not re-creating geometry.
#2 Computational Fluid Dynamics
A complete CFD solution made for the CAD user. Now you have analysis tools at your fingertips. Find and fix issues with liquid or gas flow around your products early in the design process — before you invest in prototypes.
#3 Additive Manufacturing
Whether you're printing with polymers or metal, Creo 5.0 has you covered, with support for Stratasys and 3D Systems plastic printers and the library of Materialise-enabled printers.
#4 Mold Machining
This new capability contains high-speed machining tool paths. You can machine complex designs for one-off and low-volume production with ease. And because it is all in Creo, when the design changes, it's easy to regenerate the tool paths.
#5 Augmented Reality (AR)
You have the power of AR in every seat of Creo. With a few clicks, you can author and publish an AR experience from right inside your model. New capabilities in Creo 5.0 also allow you to manage access to the AR experiences you create.

#6 Multi-CAD
With Creo 5.0, you can now open and update Autodesk Inventor files, adding to Creo's robust Unite Technology multi-CAD capabilities.


All of the core environments in the product, such as part modelling and assembly design, have added or improved functionality. In addition to the six areas we've highlighted above, the Creo 5.0 release also includes productivity improvements in the following:
Volume helical sweeps

Sketch regions

UI/UX improvements

Design in perspective

Round handling for drafts

Sheet metal improvements

Surfacing improvements

Installation

Piping

Data Management

Assembly design

Electrical design

Creo advanced framework

Surfacing

Part modeling

Model-based definition

Detailed drawings

Sheet metal

Data exchange

Manufacturing

Fundamentals

Creo simulate

Model analysis



With Creo 5.0, you can build better products faster by accelerating innovation, reusing designs, and replacing assumptions with facts. It's design the way it should be. To find out more, watch our OnDemand Creo 5.0 Sneak Peek Webinar: