In an ideal world, designers and engineers would be able to explore all the possible design options, without any restrictions or limitations. But, market pressures often mean that this simply isn't possible.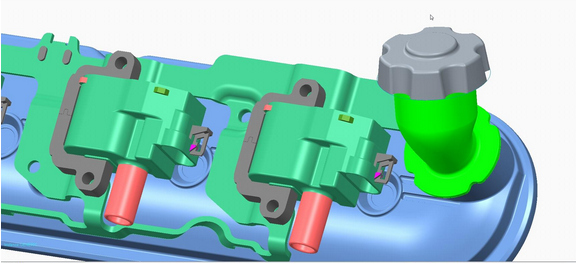 Like any part of a product development project, design exploration needs to fit into the overall development timescale, with delays at this early stage potentially derailing the whole product timetable. So, with these pressures in mind, how can you make sure that you make the most of design exploration?
What restricts design exploration?
Before looking into the ways to improve design exploration, let's establish the reasons that this can be restricted. The first and most important is time. To meet competitive pressures, companies are always trying to get products to market as fast as possible. This means that time for exploring design ideas is often cut short, to ensure projects don't fall behind schedule. A survey by PTC reveals that 92% of those questioned believe it would be advantageous to explore more designs, with 61% acknowledging design exploration is cut short by time pressure.
Added to this, if the designs tools that you are using are unwieldy and inflexible, this decreases your productivity. It stops you from achieving as much as you'd like in the time you have.
Why should you want your design tools to support your design exploration?
Having a modern concept design tool that doesn't cause any unnecessary delays or restrictions in the way you work means you can focus on the job of designing. It means you no longer have to feel like you are fighting against design software to get anything done. In fact, the right tool will make job of designing easier.
How can a design tool improve design exploration?
The market pressures mean it is unlikely that more time will be allocated for design exploration. Instead, you need to find a way to use the time you already have to create more design options and explore more alternative. Sounds straightforward, doesn't it? Well, with the right design software, it can make you more productive, meaning you get to explore more designs in the same time.
Using Creo Design Exploration Extension, a key part of Creo's solution for concept design work, enables product designer to manage all their different design paths and variations, try out new design ideas and keep track of all the decision points through the process. The benefits here mean that it's easier to keep on track with all the different design options that you're exploring, resulting in clearer decison making and less time wasted trying to find the right files.
Plus, if you're are using a fully interoperable system, then these advantages also apply to imported data- even if this was created using other tools. This flexibility is particularly useful if designs need in-depth research and planning.
Find out more about Creo Design Exploration Extension and how you can improve your concept design processes:
Originally published 29th November 2012. Updated 2nd March 2018 for relevancy.