It's taken a while, but industrial companies are finally harnessing the technology available to give their customers what they want. Let's find out more.
Consumers have long been used to getting digital services from the cloud via a subscription model; just look at the success of Netflix, Spotify or Amazon Prime. It's the software-as-a-service, or SaaS, model that has taken over the world.
Industrial software companies have been slow to adopt this model, sticking with on-premise solutions. However, times are beginning to change. Industrial companies are using the technology available to provide their customers with the software they need in a more flexible way – and it couldn't come at a better time.
In this article, we'll examine three reasons why it's an excellent time for industrial companies to consider SaaS solutions.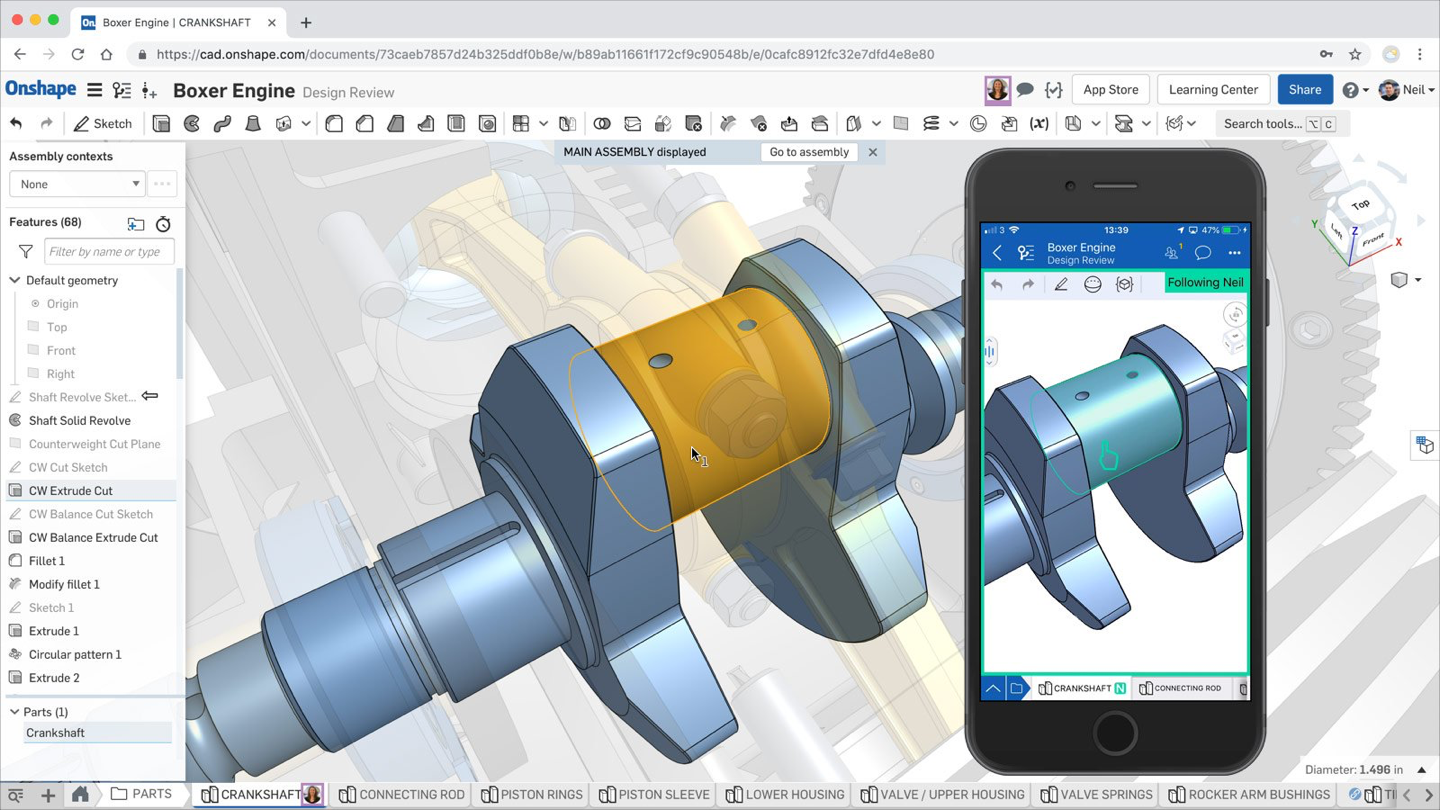 1 – Customer demand
The technology now exists for industrial companies to offer their software as SaaS products. They can host their products in the cloud without any loss of service, while new applications allow use on mobile devices and collaboration between users.
As a result, customers were beginning to wonder why their favourite industrial software solutions aren't as simple to purchase and use as Netflix or Spotify. A recent survey by PTC found that 75% of engineering, design and PLM leaders would be willing to try a SaaS solution in CAD or PLM.
2 – Reducing the security burden
As cybercriminals become more sophisticated and even more daring, keeping your software secure has become even more challenging. The consequences of a ransomware attack, distributed denial-of-service (DDoS) or other types of cybercrime could destroy your business. In addition, the best cybersecurity professionals are expensive and hard to find.
When you host your SaaS solution in the cloud, on a server provided by Amazon or Microsoft, for example, the provider takes on part of the burden of keeping cybercriminals at bay. They are effective at it for several reasons:
Scale – cloud providers like Amazon are better places to invest in the latest technology and cybersecurity experts to keep their datacentres safe
Knowledge – SaaS providers know their software in great depth and understand the high-risk areas. They are also regularly audited for compliance with cybersecurity regulations such as ISO and SOC 2
Imperative – these companies' business depends on keeping their customers online and secure, so they are invested in making sure it happens. As a result, they control access to their systems extremely tightly, including zero-trust principles such as multi-factor authorisation
3 – COVID-19
The COVID-19 pandemic and the associated restrictions may be easing for most countries in the world, but remote work is here forever. Many companies have realised that they don't need their staff in the office five days per week and are allowing their teams to work more flexibly.
The SaaS model is tailor-made for this type of work. Staff can access the software they use every day over the web, with all the functionality and collaboration they are used to, without the need for USB drives, email attachments or anything else.
Have you switched yet?
If you're still buying your industrial software solutions the old way, dealing with the hassle of remote collaboration and trying to fix security risks, maybe it's time to switch to SaaS.
With more and more companies considering SaaS product development model, the solution you need could be out there.