Product development has changed immeasurably in recent years. But to stay ahead of your competitors, you have to know what's out there. Let's find out more.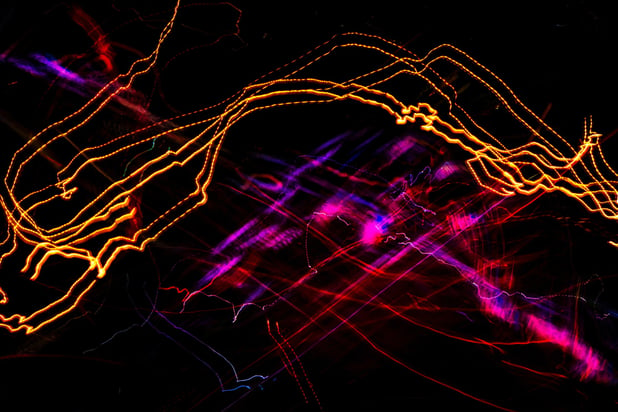 Technology is revolutionising every stage of the product development process, from design and creation to review and validation and beyond. However, as tech becomes more accessible, barriers to entry come down, and more companies can get involved. If you want to stay ahead of the game, you need to know the tech that's available and how it can benefit you.
In this article, we'll examine seven areas where CAD tech is progressing fast. Which ones are you using in your product development process? Which ones do you need to incorporate as a priority?
1 – Augmented reality
Augmented reality (AR) tech allows engineers to create real-world experiences from 3D models, at scale, in mere seconds. It saves time (for people across your organisation) and money, as you no longer have to build 3D models to demonstrate your ideas in physical environments.
AR is an efficient way to share information, collaborate on designs and identify potential improvements. Don't ignore it.
2 – Additive manufacturing
Additive manufacturing (or 3D printing) has been around for many years, but the technology around it is constantly advancing. For example, CAD solutions now integrate with 3D printing platforms allowing developers to go straight from the design stage to printing with no stages in between.
New tools are making additive manufacturing more efficient, including around optimisation and validation. Now, if you can imagine it, you can print it.
3 – Simulation
Thanks to technology, the design review process just got a lot faster. What used to take days or weeks now takes seconds.
CAD tools now offer real-time simulation inside their platforms, including structural, modal and thermal analysis. These features are simple to use, so engineers can immediately alter designs to find the right path. It also means you can be more experimental, as your out-of-the-box idea no longer has to take up weeks of analysts' time.
4 – Generative design
ChatGPT is making the news for how well it automates writing text, but AI-powered generative design also exists in product development.
If you have this feature in your CAD solution, you can feed it your specifications (including materials and manufacturing sequences) and it will produce a model optimised to your parameters. It can even create multiple models simultaneously if you wish to give you fresh perspectives.
If you're an engineer, you can immediately see how this can save you time. It can also lead to higher quality designs as it cuts out human biases, producing an answer a human being is unlikely to have considered.
5 – Model-based definition
As models change over time, old drawings become obsolete. These drawings, likely to have been created by many different engineers, can be wildly inconsistent regarding how they present data. This is where model-based definition (MBD) comes in.
MBD allows designers to annotate 3D models that used to be conveyed in 2D drawings. As a result, everyone in the process has access to the latest revision, creating a single source of truth and stopping people wasting time working on outdated versions.
6 – Integrated solutions for the entire manufacturing process
The latest CAD solutions can incorporate native modules for other parts of the manufacturing process (CAE, CAM) with no need to recreate or translate data. Previously separated solutions now slot seamlessly, delivering a single digital thread.
For example, Creo now offers powerful additive and subtractive manufacturing features, including 5-axis milling, sheet metal cutting and turning. Now, you can bring your ideas to life faster and easier than ever with one solution.
7 – Multi-CAD
You have your favourite CAD system, but your collaborators and clients may prefer a different one. Unfortunately, this makes it difficult to send files between stakeholders without a significant number of headaches.
Not anymore.
Today's CAD solutions make importing, opening, amending and saving files from other platforms seamless, even without licenses for the different platforms.
This feature - available in Creo 9 – means companies can run a single CAD solution across the board, saving money, time and stress. It also speeds up the design process, as engineers no longer have to spend time manually integrating files.
Find out more from Concurrent Engineering
Now you know some of the tech that is out there, how will you incorporate them into your design process?
Creo is a 3D CAD solution that helps you accelerate product innovation to build better products faster. Easy to learn, Creo takes you seamlessly from the earliest phases of product design to manufacturing and beyond.