We all work in an increasingly competitive, global market. Today it's easier than ever for competitive disruption to emerge from anywhere in the world - especially as new technologies are changing what is possible in design and manufacturing.
Productivity in manufacturing markets is still growing, but the pace of growth is slowing. Companies that are not adapting at the same speed as the competition, risk falling behind.
As a result, moderns manufacturing organisations need to:
Drive Innovation
Increase Productivity
Accelerate Tim to Market
Lower Costs
Gain Competitive Advantage
To accomplish this, you need to leverage new technology that's deeply integrated into your design tools. What you don't need is to interrupt your design workflow to engage some separate process to take advantage of some great new technical innovation.
Introducing Creo 7.0: The Future of How You Design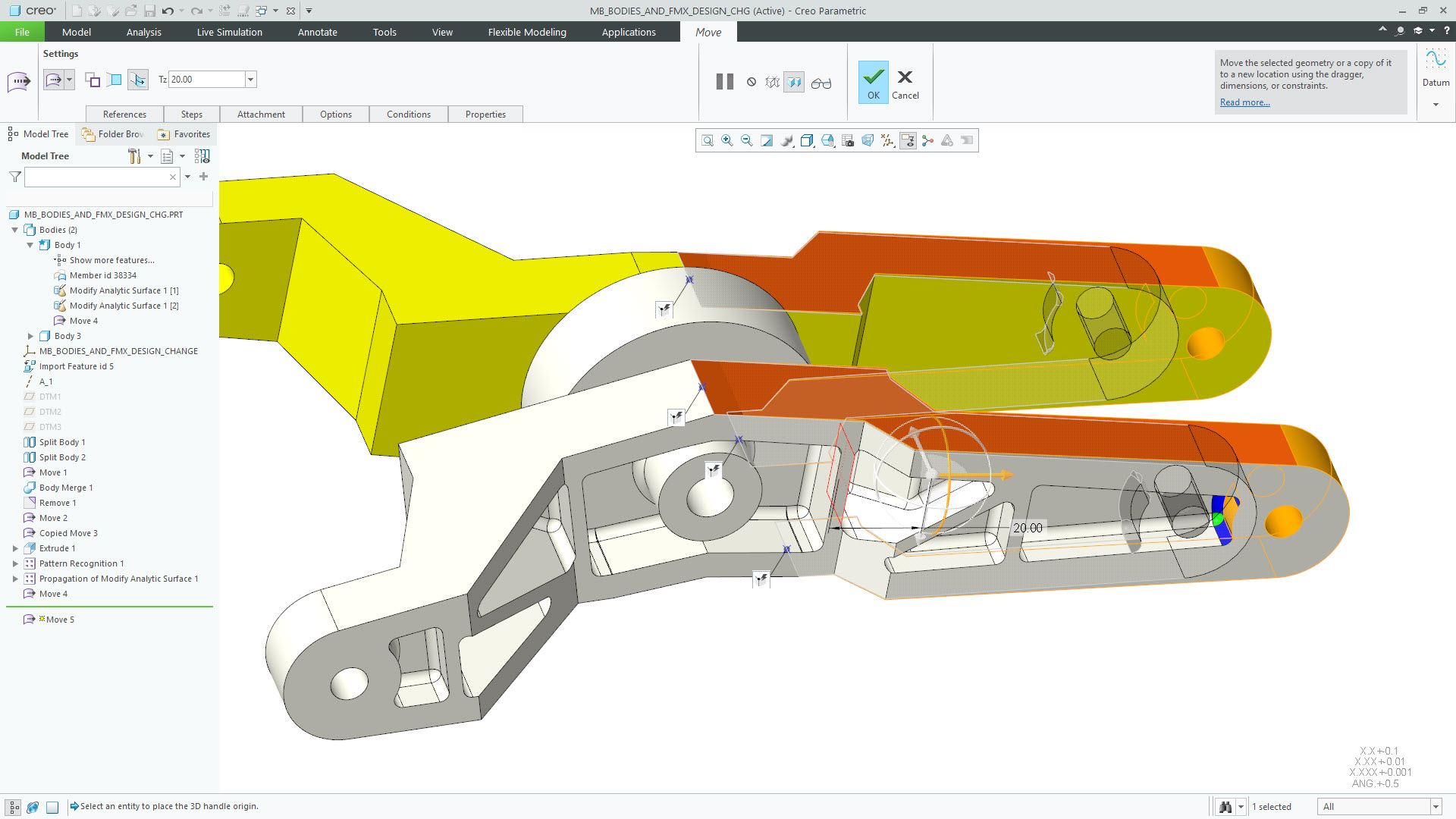 PTC has taken these technologies and deeply integrated them into the Creo design environment to use in your existing workflows, working in your everyday CAD tool.
Creo 7.0 helps you build better products faster, by accelerating innovation, reusing the best of your design and replacing assumptions with facts. Start with early concept designs and transition right through to a smart, connected product with Creo. Augmented reality is included in Creo, so everyone can easily visualise your designs. In the increasingly global and connected world, this is part of the toolset to remain competitive.
Creo 7.0 is the future of how you design, incorporating exciting new capabilities, including generative design, real-time simulation, additive manufacturing, and multibody design. These improvements allow you to build higher quality products faster than ever before. Additionally, core productivity enhancements make Creo more intuitive and easier to use.
Creo 7.0 features significant core modelling improvements which allow users to design better products faster
New capabilities in Creo 7.0 include enhanced draft, improvements to 2D mirror, and multiple UI improvements to the Sketcher tool. Additionally, there have been numerous improvements to 2D drawings, updated MBD standards, and rendering improvements. These capabilities are easy to use, intuitive, and available to every Creo user.
Creo 7.0 introduces AI-driven Generative Design, helping you to deliver your best designs in less timE
Generative Design allows you to explore traditional and advanced manufacturing techniques to get differentiated products, delivering more productivity and differentiation.
It helps to improve supply chain processes, as with generative, it's possible for engineers to use advanced manufacturing techniques and embrace additive manufacturing.
Creo Generative Topology Optimization automates the design of innovative products based on functional objectives, constraints, loads, and manufacturing processes. The result is a design optimised for efficiency and manufacturability in a way that a human designer could not easily produce through traditional methods.
Access real-time feedback on your design decisions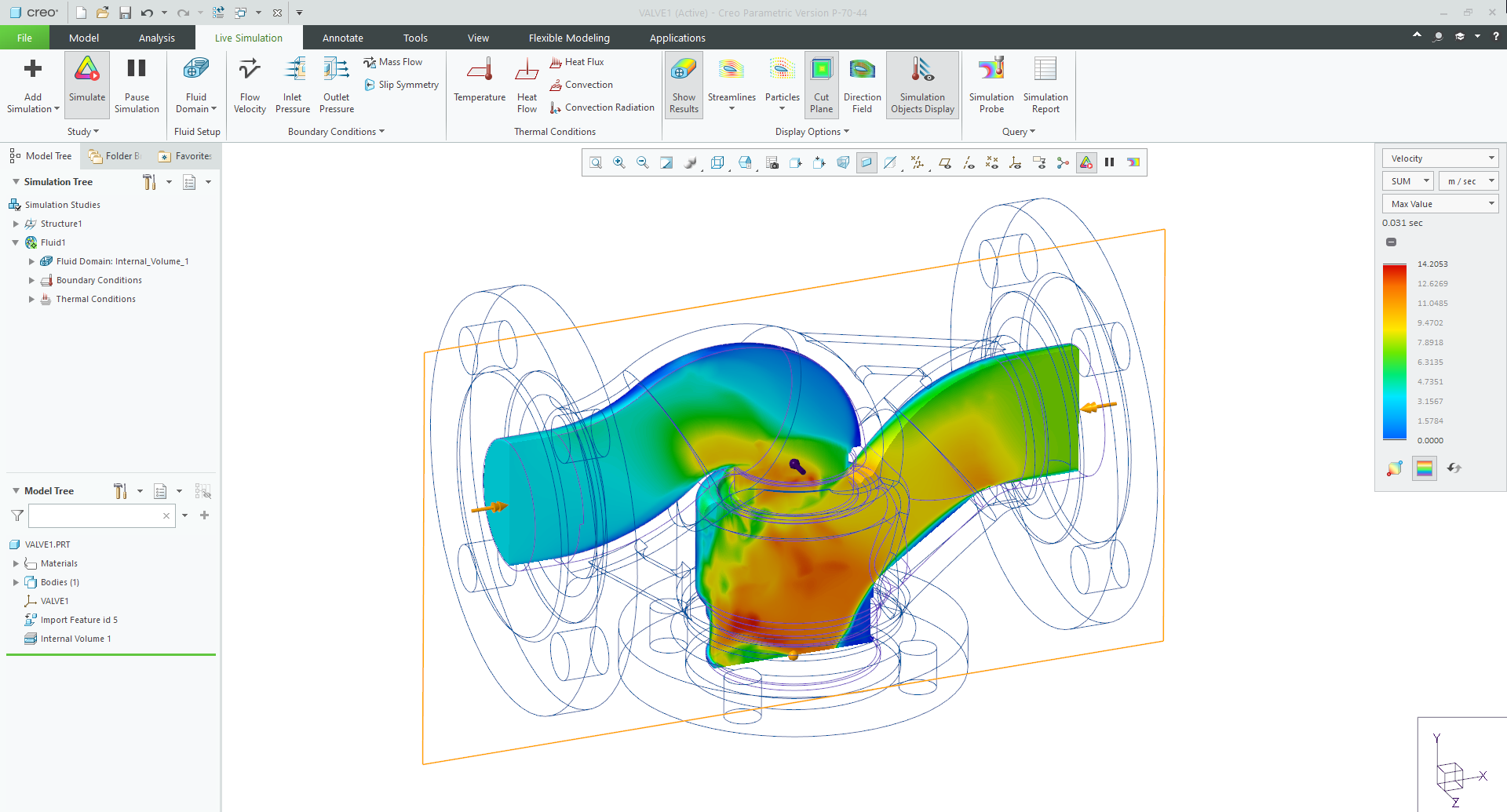 Imagine how much faster and more effectively; you could iterate to meet your goals and bring great products to market faster. Creo Simulation Live makes this a reality. Creo 7.0 introduces fluid flow analysis to Creo Simulation Live with the new Creo Simulation Live Plus extension. The software provides instantaneous fluid flow simulation capabilities and is integrated directly within the Creo environment. The software is easy to use; you no longer need to worry about having expert CFD knowledge to run simulations. As you make changes to your geometry, analysis results will update dynamically. Creo Simulation Live Plus is fast, intuitive, and powerful.
Creo 7.0 introduces the new multibody design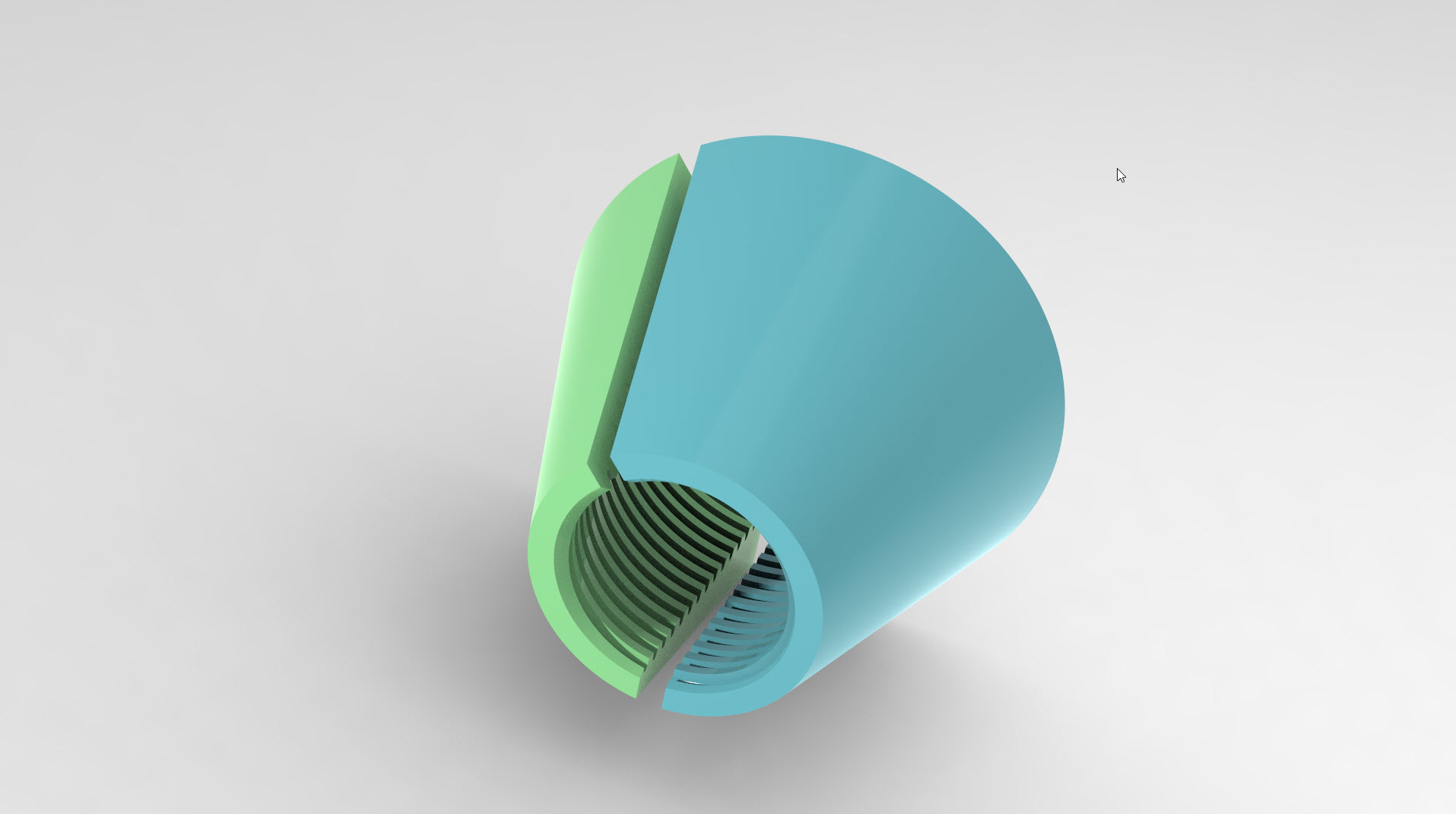 The new multibody design tools will enable you to complete many design tasks more efficiently while making your part design easier to manage, understand and modify. This allows you to separately manage, visualise, and design separate geometric volumes within a single part. This new workflow leads to more efficient and flexible part design and better usability. Multibody Design is particularly useful for generative design, design for additive manufacturing and simulation-driven design.
Multibody for Generative
AI-driven generative design is enormously powerful, and with multibody design, you can iterate even faster. How? When building optimisation studies, Creo 7.0 allows you to use geometric bodies to design, manage, and visualise input geometry. For example, you can separately designate starting geometry and exclude geometry from the study. You can manage the resulting geometry as different types, such as generated or BREP. With all this flexibility, endless innovation is now possible.
Multibody for Additive
Creo 7.0's multibody workflow allows you to design and optimise models for the additive manufacturing process more quickly. For example, you can change the print colour and material for separate geometry giving you greater flexibility to design the optimal product.
Multibody for Simulation
Using simulation early and often ensures your design performs best under real-world conditions. Multibody design allows you to use multiple bodies for the simulation process, particularly useful for analysing fluid cavities using computational fluid dynamics.
Additive and Subtractive Manufacturing in Creo
With Creo, you can design, optimise, validate, and run a print-check all in one environment, reducing overall process time, tedium, and mistakes. No switching between software packages and no hassle.
Creo enables you to create a wide variety of parametrically and numerically controlled lattice structures that can be analysed and optimised. And since uniform lattice structures are not always able to achieve the optimal solution you desire, Creo provides you with ability to vary the size of the lattice beams in localised areas, allowing you to design for the exact engineering responses you need. With Creo, you also can manage, track, store, and reuse your print jobs all within Creo. This includes the ability to set build direction (and perform down-skin analysis), auto-position and nest multiple components to save time and money, critical to ensuring repeatable processes for final part production.
Ready to see Creo 7.0 in action? Reserve your place at the launch webinar