Medical innovators face many challenges in today's regulatory landscape to leave anything to chance. But PLM does more than just help you manage compliance. Let's find out more.
Bringing new medical devices to market is a mammoth task, with inputs from a broad range of various stakeholders. To make sure manufacturers have all the information they need at their fingertips for whenever they need it, product lifecycle management (PLM) solutions operate end-to-end, from idea to product announcement. In this article, we'll look at how PLM provides value throughout the manufacturing process and beyond.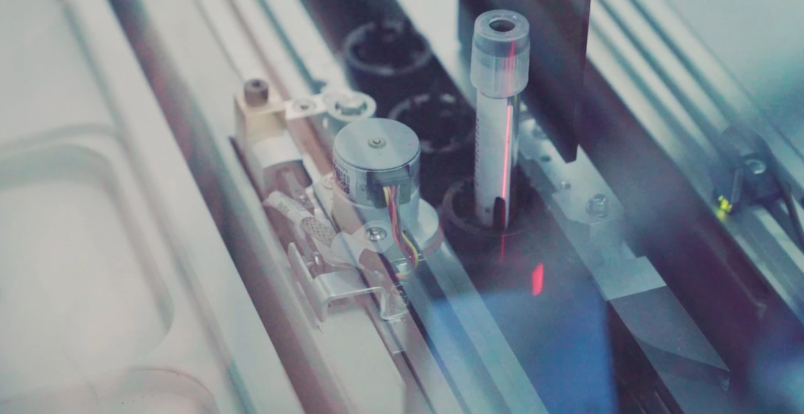 Challenges
Medical manufacturing companies face several challenges as they attempt to innovate.
Firstly, they have to work within a highly regulated environment. At every step of the manufacturing process, in order to move on to the next step, they must show that they have adhered to structured, controlled and repeatable processes. They must also show that their products meet all fitness, safety and security standards before they can be used in procedures
The problem is, many medical device manufacturing companies simply aren't set up to meet these challenges in an efficient way. They manage their compliance workflows with systems based on pens, paper and filing cabinets. If they have software to run the workflow, it's likely to work on only one part of the process, meaning you need different software solutions for every stage of the product lifecycle. This approach is time-consuming and costly.
Introducing PLM
The answer to these challenges is product lifecycle management. Organisations that bring in PLM solutions find that they're the cornerstone to their engineering, quality and compliance processes. PLM acts as a hub for all the information throughout the value chain, available for stakeholders inside and outside the company.
PLM takes the product engineering lifecycle and incorporates regulator workflows, providing engineering intelligence to stakeholders throughout the manufacturing process and further into the product stage. With this intelligence, companies can identify valuable insights that allow them to make the manufacturing process and the product better.
For example, Medtronic uses Windchill as its PLM solution, controlling all the data on all its products, from user requirements through to customer support. As a result, PLM allows Medtronic to manage the multiple levels of complexity that medical device manufacturers have to deal with.
PLM benefits
PLM doesn't just manage the lifecycle of products; it can bring several extra benefits for medical device manufacturers, including:
Administrating compliance requirements, segmented by region, product category, market and more

Matching product parts to needs at each stage of the manufacturing process

Ensuring marketing, compliance, quality and engineering teams have bespoke views of correlated engineering data drawn from the correct systems of record

Streamlining the revalidation process via an online catalogue of parts, boosting opportunities to reuse materials

In this way, PLM acts as the central hub for a company's regulatory and quality framework. It enables faster work and saves money - without a pen and paper in sight. As a result, companies that implement PLM find it soon becomes their competitive advantage.
Find out more
If you haven't investigated the power of PLM yet, now is the time to start. From idea to announcement, PLM solutions streamline your engineering, quality and regulatory processes, saving you time and money.
Save your seat at our upcoming Design Control for Medical Device webinar on Thursday 12th August to find out more: