Component manufacturers that choose Creo as their CAD software see significant improvements in results. Let's find out more.
For more than 30 years, Creo has delivered a scalable suite of CAD tools to product developers in a wide range of sectors. One industry where manufacturers are using Creo to gain an edge on their competitors – and seeing terrific results – is automotive components. In an industry where time is money, developers find that Creo helps reduce product development time by between 10 and 20%.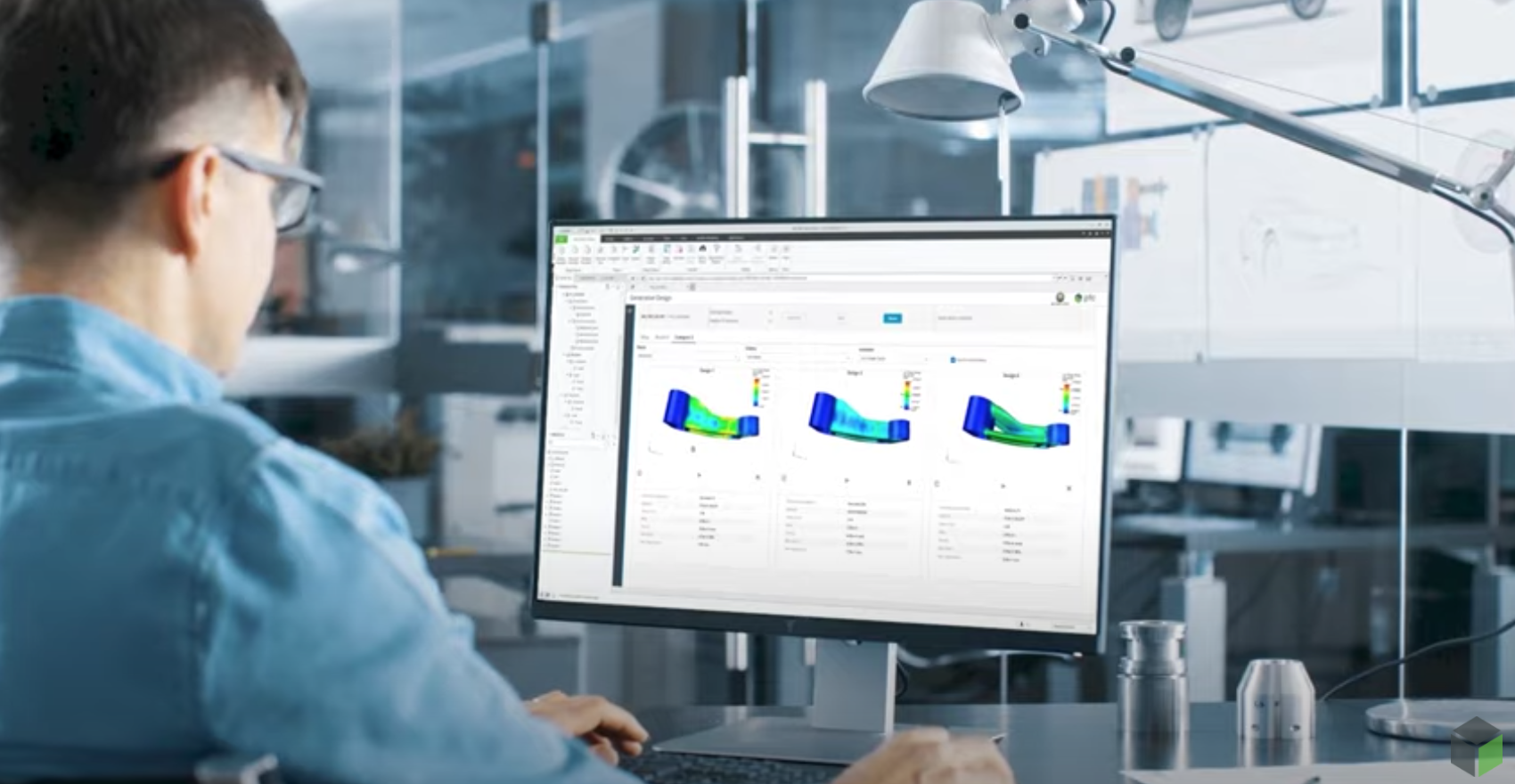 Creo makes a difference in three essential areas to shorten development times:
Creo lets designers and developers work more accurately, reducing instances of having to rework designs
It helps you respond to customers' demands, make changes faster and with fewer errors
Creo allows for easy collaboration with engineers inside and outside of your business, integrating seamlessly with third-party CAD suites and tools
In this article, we'll look at each of these areas in more detail – and discover the difference Creo can make to your product development.
Increased accuracy
When you keep design errors to a minimum, you can move faster and spend less time reworking your drawings. Users find that using Creo can reduce design errors by up to 30%. Imagine the difference that could make to your efficiency.
Creo customers have found significant improvements in the quality of their manufacturing drawings. Thanks to Creo's two-way associativity, manufacturing drawings are automatically updated, so you're always working on the latest design. Creo also switches seamlessly between 3D and 2D, so you can be confident in the accuracy of your designs, however you prefer to work.
Make changes faster
Change is constant in automotive component development. Competition in the industry means manufacturers are always looking for marginal gains to gain or maintain their edge. Creo gives you the tools you need to stay ahead of the crowd.
With Creo, you can quickly capture changes in similar products, so you can respond if you need to. When customers demand changes to the components you produce for them, Creo makes it easy to leverage your existing designs, then adapt them to meet your customers' new preferences. If you need to make design changes to your molds, Creo's Cavity and MoldBase development tools allow you to move quickly and eradicate errors.
Ideal for collaboration
By definition, automotive components are part of a bigger machine. Component manufacturers need to be able to see the bigger picture in order to design accurately. But, this can be a challenge if your collaborators are using different CAD suites.
One of the great things about Creo is how well it plays with others. Its Unite technology makes it simple to work with designs created inside other CAD tools, saving a lot of time and hassle. Plus, Creo is stable, reliable and flexible enough to use as your everyday standardised CAD platform, packed with all the tools you need.
Want to know more?
Senior engineers and developers throughout the automotive components industry are seeing first-hand the impact that Creo can create.
One happy Creo user told us:
'With Creo, we've reduced product development time by approximately 20%. Creo's tool design capabilities helped us to improve tooling time significantly.'
How about you?
Discover more about Creo and get started with your free trial