More and more manufacturers are reaping the many benefits augmented reality delivers. Let's find out more.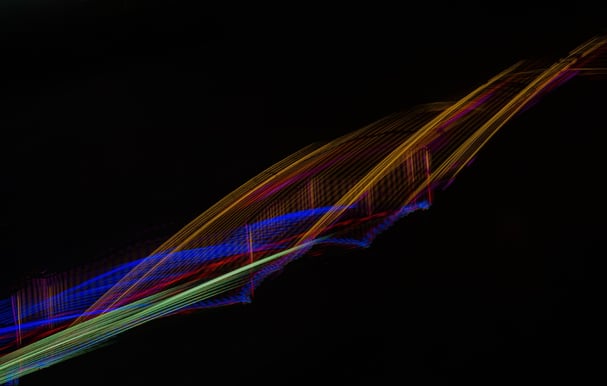 The manufacturing industry has historically been slow to implement new technologies into its processes, mainly due to the high cost. But things are beginning to change. Augmented reality (or AR) delivers a raft of tangible benefits for a relatively low investment. A recent survey by IDC predicts that global spending on AR software in the discrete manufacturing industry will grow from $210 million in 2022 to $716 million by 2026. AR can improve processes throughout the value chain, so it's worth the investment, even in the current economic climate.
In this article, we'll examine five use cases for AR in manufacturing. We'll also look at the benefits that it delivers.
Five AR use cases
AR can address a wide range of challenges across a selection of use cases. Here are five:
1 – End-of-line
Traditionally, tier 1 automotive suppliers would use slow, paper-based processes to conduct end-of-line inspections. As well as being sluggish, there would often be errors that lead to quality issues, delays and returns.
AR brings real-time data to inspections. Engineers can use a phone, tablet or headset to speed up the process and reduce errors.
2 – Locating components
When component location and service instructions are not precise, technicians spend too much time going back and forth, which impacts customers further down the line.
Augmented reality uses existing back-end record systems and digital asset databases to reduce search times, then deliver the correct instructions to employees on demand, ensuring they get the fix right the first time.
3 – Operating machines
Manufacturing machines are complex beasts, causing issues for machine builders and other industrial equipment users.
AR makes it easy for manufacturers to create digital instruction manuals that technicians can access when and where they need it. It all helps to avoid expensive errors and machine downtime.
4 – Customer help
If a customer has a problem they can fix themselves, it makes life much easier (and less expensive) for the manufacturer, who no longer has to send a technician to help.
AR enables companies to create customer self-service models using existing digital assets, such as CAD drawings and marketing materials. When they do this at the onboarding stage, customers can get to grips with the product at their pace, driving efficiency, lowering costs and boosting customer satisfaction scores.
5 – Familiarisation
Product familiarisation can be challenging for manufacturers when more and more products are on the market, increasingly complex and distributed worldwide.
Forward-thinking companies use AR to create digital assets that educate users about the product. They're finding it boosts knowledge and staff retention levels.
AR benefits
The recent survey of IT decision-makers by IDC identified the top benefits that users are discovering as they harness the power of augmented reality:
Increased productivity
Better design and manufacturing processes
Training improvements
More knowledge transfer between expert and new staff
It's no surprise that 70% of IT decision-makers plan to expand their use of AR in the near future, finding the cost-benefit trade-off compelling.
Time to move
If you're not making the most of augmented reality in your manufacturing business, isn't it time to get started? You do not want to fall behind your competitors.