Getting your digital thread right can revolutionise your production processes, but there's a lot to consider. Let's find out more.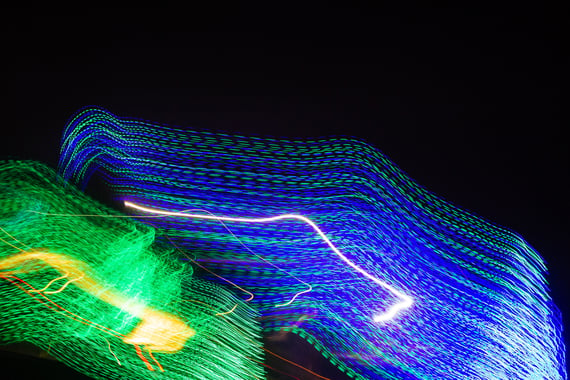 Putting a digital thread in place can make a significant positive difference to your production. Benefits of a smooth-running digital thread include:


Better product quality
Lower lead times
Fewer needless reworks
Better data governance
Greater efficiency
More innovation
Boosted security
In this article, we'll look at eight things you need to consider to get your digital thread up and running well and get your people to use it. Follow our step-by-step guide and reap the rewards.
1 – Select the right PLM
Your digital thread is a comprehensive collection of product and process information, upstream and downstream, continuously available across your company.
Product Lifecycle Management (PLM) is the cornerstone of your digital thread. Your PLM platform stores every piece of information on how each of your products is created, beginning with engineering and then branching out to other functions. It holds your bills of materials, process plans, requirements, certifications and more.
High-performance enterprises are 73% more likely to use PLM as the foundation of their digital thread, so take time to find the best PLM infrastructure that supports your manufacturing processes.
2 – Organise your data
If the data you hold when you begin your digital thread is inaccurate, you are at a disadvantage from the start. Ensure your information is accurate, up-to-date and well organised, so you can create a single source of truth that supports every part of your process.
3 – Update your bills of materials
Each product in your PLM needs a bill of materials (BOM) that exists as a live representation of the product, its configuration and the design data that underpins it. When your BOMs are up-to-date, it's easier to ensure your downstream operations align with the intent of your design.
4 – Include your production plans
Store production plans in your PLM so your design engineers and manufacturing can work harmoniously when planning the manufacturing process, what equipment to use and tooling.
5 – Create a parts directory
Your PLM should be the database for your parts and a single source of truth. Your PLM can drive efficiency by enabling rationalisation and reuse of components. It will also help your engineers find the parts they need, when they need them.
6 – Integrate quality data
Incorporate your processes and information around quality into your PLM, connected to your design data. It will help your engineers design with quality at the forefront and reduce reworks, especially when industry regulations change.
7 – Manage change
Your digital thread makes change management a more straightforward process by linking change with the data that makes it necessary.
8 – Drive adoption across your company
You won't see the benefit of your digital thread if the people in your company don't use it. On the other hand, if your people use it but don't appreciate why or how it works, it will make people's lives harder rather than easier. Work together across your enterprise to ensure everyone understands how to gain value from your digital thread.
Find out more
If you haven't investigated the power of PLM yet, now is the time to start. From idea to announcement, PLM solutions streamline your engineering, quality and regulatory processes, saving you time and money.
Watch the latest Medical Device Design Control webinar to find out more.