Want to scale your smart manufacturing processes across multiple locations quickly? Here are the five key steps you need to follow. Let's find out more.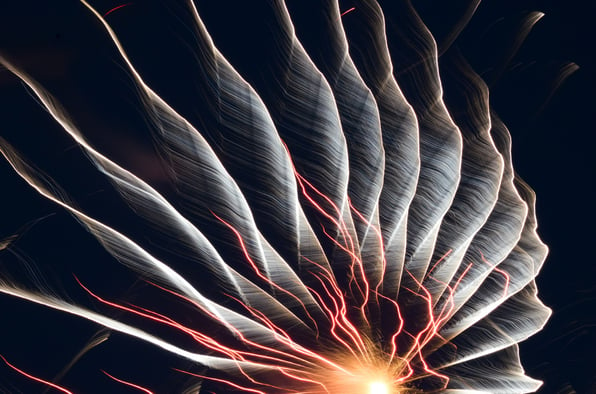 A smart factory takes the traditional manufacturing model and brings it into the connected age. It uses network-enabled machines working in conjunction to produce data and analytics, which can then be utilised to optimise processes and raise productivity. Many manufacturing companies are discovering the benefits of smart factories, but they'll never see the full potential until they can scale it across their entire operations.
In this article, we'll look at five ways your company can scale your smart factory initiatives and find success. Let's get started.
1 – Get buy-in from your people
Smart factories are not about replacing people with machines. In fact, it's the opposite. Your people are central to smart factory success. You need their commitment and their adoption to make it work. If not, your investment in smart factory technology will never bear fruit.
The key to getting buy-in from your people is to let them discover the benefits of being in a smart factory. Run pilot schemes where you educate them, iron out any problems and show them the impact smart factory technology could make on their lives. Make sure you go at their pace. When the executive level wants to go too fast compared to the frontline workers, disconnects happen.
2 – Focus on the most-used hardware
Each factory in your company is different. Parts of your manufacturing processes will vary from site to site. However, if you're looking to scale your smart factory, don't immediately try to standardise those quirks. Instead, focus first on the parts of the process and the hardware that are common across your company. Once you optimise a common machine in this way, you'll find it easier to distribute it to other locations and create a noticeable impact.
Try and scale with an efficiency mindset with a special focus on cost-effectiveness. Where can you make a small investment that will deliver a significant effect?
3 – Plan for your data
To make sense of the enormous amount of data your smart machines produce, you need to ensure you can access it, integrate it and translate it to your new systems. The key is data standardisation, where all teams can use the same platform so they can speak the same language and always compare like with like.
Once you have established these commonalities, rolling out change across your company is much easier. It's also simpler to bring new concepts into your process, such as digital twin and industrial metaverse technology.
4 – Find your edge
Cloud computing was a significant development and had a massive impact on smart technology. However, it still comes with issues, such as bandwidth overloads that can lead to downtime.
Today, many manufacturing companies are moving to edge computing, processing data near the point of its creation. It reduces the cost of the cloud while keeping its advantages. It's also more reliable and secure. Edge computing also improves the capability of machine learning solutions to deliver enhanced data insights.
5 – Security is paramount
Scaling securely is critical for your smart factory success. The last thing you want is a cyberattack derailing your efforts.
The good news is that while there is no 100% safe cybersecurity magic bullet, smart factories can actually be safer than legacy systems, providing better oversight and protection. Smart factories can detect, isolate and reduce the impact of cyberattacks more effectively than traditional systems.
Get started now
Follow our five steps and start your journey to smart factory success. As you scale, the impact smart factories deliver in efficiency, productivity and security will accelerate, boosting that all-important bottom line.

Take a look at how we develop a complete Industrial Internet of Things (IIoT) platform. End to end connectivity supporting your digital transformation journey.