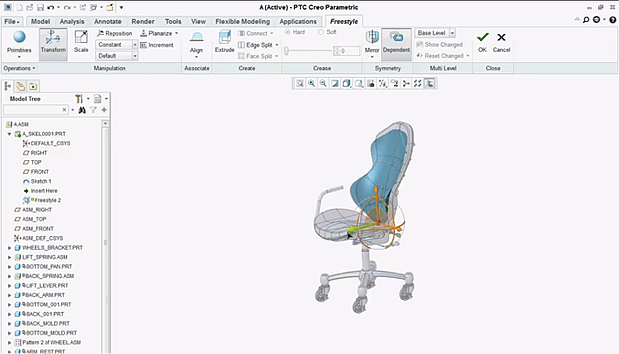 Bad design choices can lead companies to waste both time and money. Even good choices that take a little too long to come out of the design process can lead to costly delays.
The exact figure will never be known, but bad designs are known to cost companies dearly, particularly when they lead to product recalls (in the consumer-goods sector) or come out of the tax-payers' pockets (in the building sector).
This was a problem faced by Dr Richard Simmons when he was Chief Executive of the Chartered Association of Building Engineers (CABE) in the early 2000s, and was summed up well in his 2005 study.
He concluded in 'The cost of bad design'; "decision makers need to be alert to the dangers that poor design poses and to the financial cost of failing to anticipate what we know to be the case.
"Bad design costs. Good design adds value."
After opening and closing the design file for the eighth time in a row, it's likely that any designer would agree with him. If nothing else, it is costing them their time.
Trying to consider every possible iteration takes long enough, without having to save all the relevant files in appropriate places and then find them again so that they can be screenshotted and presented to colleagues.
This time-consuming process means that not only are designers unlikely to consider all possible design iterations, but may lose some good ideas along the way because they forgot to label the file properly when they saved it.
PTC have developed their Design Exploration Extension (DEX) in order to streamline the design process, leaving designers with more time to consider more iterations and stop them losing any files.
DEX allows designers to work on multiple designs in one session and automatically saves any changes to models that are made so that no iterations or modifications are lost.
In both the Sandbox and the Freestyle setting DEX allows users to play around with a single design whilst saving all of the changes for you. In Freestyle, users can also add checkpoints to a particular design development. These are all saved in one place and can be returned to during the evaluation process so that designers can remember how they reached their final iterations.
The programme also snapshots these developments so that they can be presented more easily during the evaluation stages, as well as compressing files so that they can easily be shared for others to make changes or add notes.
Another added extra allows users to compare design iterations with each other and incorporate design changes from old iterations in to new ones.
All of these changes are designed to both make the design process easier so that designers can create more options and to make the comparison and evaluation of designs easier. Having more time to create and evaluate means that companies can be more certain that the design they are developing is a good one and reduce the chances of companies creating 'bad' designs that cost them and their customers time and money.