Computational Fluid Dynamics is now available with Creo 5.0. While Creo has had simulation tools for structural and thermal analysis, this new release is the first direct offering for doing fluid flow analysis, meaning that you can find and fix issues with liquid or gas flow around your products early in the design process.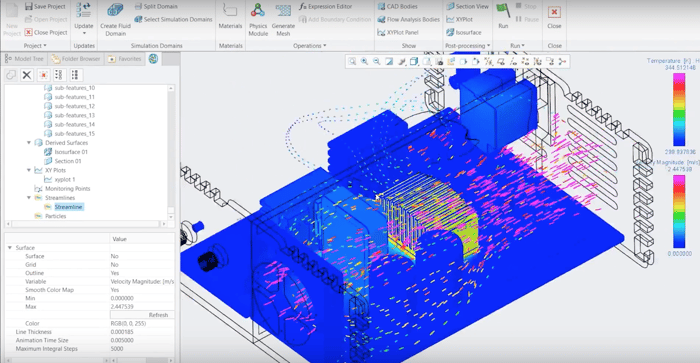 To share the latest update, we're hosting a free to attend webinar examine the capabilities of Creo CFD. This short webinar will explore the benefits of Creo CFD, including some of the fundamental ways it will help you to explore and test design options in the future.

For the webinar, we will also be joined by PTC Technical Lead, Phil Darlington. He'll be taking us through the technical demonstration and showcasing Creo CFD during the webinar itself.

During the webinar, we'll reveal how Creo CFD supports analysis and creates a single, integrated environment for the design and development to take place alongside analysis tools.
And don't worry if you can't make the live webinar session, we'll be sending out a recording to everyone that registers after the session.