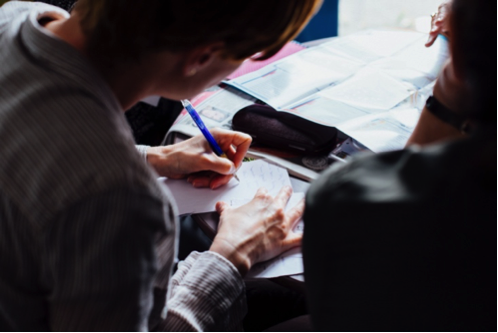 You don't need to feel hesitant when it comes to embracing new technologies. If anything, the way we are heading means we ought to embrace smart, connected products more so. Not only will the IoT positively affect how your business operates on a daily basis, it will transform the way you analyse product performance and maintain successful customer relationships. There are three big reasons why the IoT is becoming increasingly integral to the manufacturing industry:
1. IoT will create new data resources
Smart, connected products create an enormous amount of data, providing a huge amount of knowledge that, if decoded, can provide valuable new sources of information. This will increase your understanding of your product and ultimately increase customer satisfaction if you know more about your product's performance.
So incorporating data analytics into your business can help you produce useful information that can be passed on to subsequent business systems. For example, some companies are beginning to use powerful techniques, like Augmented Reality, to better understand, comprehend, and then act on, the data being shown in real-time. This is becoming such a powerful tool for the manufacturing industry.
2. IoT will transform your value chain
Not only are we concerned about the physical product, but the digital elements too. Engineers are encouraged to create a fundamentally different product using a fundamentally different process. For instance, a service department now has a feedback loop of data to refer to when finding a solution to a customer's problem. The IoT has enabled them to understand product performance better, allowing a proactive service to prevent products from failing. So we need to start thinking that security is a core capability of a good product, rather than it being something that the IT department is responsible for.
3. IoT will change your organisation's structure
There are three main challenges you're faced with when implementing IoT into your business:
Firstly, your IT and R&D departments are integrated, which means you need to work together to bring out the best in each other. There's no point in trying to make it on your own. Instead, collaboratively figure out how you can make a product that is one part physical, the other part digital, whilst keeping it safe and secure.
Secondly, you need to utilise the data streams from your smart, connected products. You've got to figure out what the data is telling you and then how to provide that insight and intelligence back to the departments who will benefit from it.
Finally, ensure you're keeping track of your customers and that they're getting value out of your smart, connected products. There's nothing worse than not fully getting your ROI.
For many companies, the change from traditional manufacturing methods to entering the new world of smart, connected products is daunting. But it doesn't have to be. Learn to love the transition and be equipped for the future. See for yourself how IoT can transform your business.