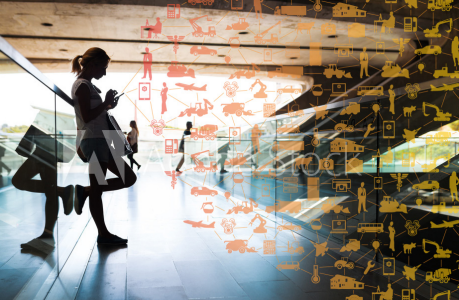 The Internet of Things (IoT) is emerging as the driving factor behind new technological developments and it's transforming both the home and business - in a very good way indeed.
When it comes to manufacturing, smart, connected machines offer product insight like never before and enable manufacturers to minutely assess the performance of their creations once they're let out into the wild.
To get a feel for the potential that lies behind the IoT, look no further than networking giant Cisco, who's CEO, John Chambers, believes this relatively nascent technology represents a £19 trillion opportunity.
However, before we get too excited, it's worth bearing in mind that the key word in the above paragraph is 'nascent', for a recent report by IDG has suggested that those on the front line of product development have only just started transitioning their business models that support smart, connected products.
Chambers is right - the IoT represents a massive opportunity, but it isn't without its challenges. Here's what we believe to be the five most prevalent:
Deadlines
The IDG report revealed that, while IT managers who had zero experience of IoT didn't expect their deadlines to be impacted by smart machines, the reality was rather different.
Over half of those surveyed struggled to meet deadlines once such technology was in place. However, this is inevitable given the seismic change IoT represents. With the introduction of more conservative timelines and sound engineering practices, this particular challenge can be eased.
Data management
Leading tech research firm Gartner believes there will be twenty-six billion IoT units in operation by 2020, creating some unique challenges for data centres; most notably, the process of dealing with the sheer volume of data generated by IoT technology.
The respondents to IDG's survey mirrored these concerns. However, organisations can prepare for this particular challenge by better planning for storage management, data mining, privacy concerns and the hardware required to make Big Data digestible.
Business processes
Encouragingly, just a third of the IDG survey respondents were concerned about the IoT's impact on business processes, but the fact that organisations will need to expand their plans to accommodate automation and tracking software is unavoidable.
Large-scale communication
A particular concern was expressed by manufacturers that compete on a global scale. Such organisations often have many disparate and remote divisions, some of which work within areas that suffer from poor telecommunications infrastructure. As a result, concerns over the effect mass adoption of the IoT will have on communication are rife.
Smart devices rely on solid connectivity, and if it's either unreliable or hard to come by in certain locations, the business will suffer overall as a result. This is a substantive challenge, because modern manufacturers rely on effective data exchange and actuation.
Partner ecosystems
A relatively small percentage of the IDG survey respondents noted the challenge faced in building out partnerships. But this is actually rather encouraging, because the IoT relies on the forging of new relationships, be they with software developers, transmitters or service fulfilment firms.
This is a revolution that demands strategic partnerships.
The Internet of Things will bring with it many challenges, but at least they're recognised by manufacturers. A positive, proactive mindset is all that's required to take advantage of this rapidly advancing, exciting new era.