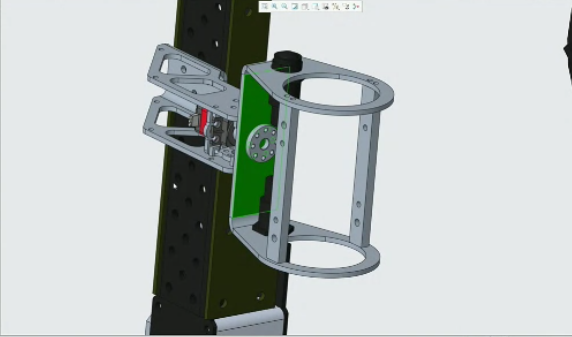 After teasing with sneak peaks and rumours for weeks, PTC finally set out the main features that will be available in Creo 4.0 when it launched the product last week.
Increased productivity, reduced assumptions and more design capabilities were the main impetus behind Creo 4.0, as its developers hope that the upgrade will encourage more creative, complex and higher quality designs.
As a software for modern engineers, Creo 4.0 sets out to combine the physical and digital in innovative ways that will benefit everyone involved in the product lifecycle and especially the designer.
Better integrations
Paul Sagar, Vice President of Product Management for Creo, announced that not only will Creo 4.0 integrate with apps developed by partners, but will allow users to take advantage of PTC's virtual reality technology ThingWorx.
With this integration, users can now gain more accurate data about how their product is functioning in the field by integrating sensors into their model. These sensors will feedback data about the product to the designer in real-time whilst it is performing in real-world situations. This technology will be available to all users next summer as 'Creo Product Insight' and will allow designers to move towards a more data driven approach, meaning that they can see, rather than assume, a product's performance in the field.
Help to move towards model-based designing
The connected approach that Creo 4.0 provides is designed to encourage greater capability for model-based designers. Also, some new features in the software are intended to help companies with the transition from 2D drawings to model-based design.
Not only can users print out any model in 2D but easily comply with MBD standards in their annotations and designs. Creo 4.0 both guides users through GD&T standards and automatically validates that they are completed correctly. Both of these features mean that the transition into an MBD enterprise is facilitated without disruption.
Increased productivity
Many of the updates in Creo 4.0 are designed to increase user productivity. The new full-screen mode allows designers to see their projects in more detail than ever before. Users can also take advantage of fully assignable keyboard shortcuts, allowing them to control the software as they wish.
Also, better design visualisation means better, higher-quality renderings which can be shared with partners and customers, allowing them to see the product in it's real-world context. The new toolbars and in-software features have also been optimised, with 99% of beta testers saying that the new mini toolbar feature was useful. All of these new features are designed to help engineers create better and more iterations faster, even at the late stages of the design process.
A software for modern engineers
Creo 4.0 has been designed to suit the needs of modern engineers; to help them to be more productive, to create more complex designs and to send them out to the market confident that they will work well in the real-world. It was estimated by PTC that 70% of global discrete manufacturers will offer connected products in 2017 and Creo 4.0 aims to be part of this movement towards digitally integrated and model-based engineering.