KMF's award-winning apprenticeship scheme places apprentices on a comprehensive rotation schedule, each spending time across various manufacturing departments to secure a clear insight into the skills required to become a modern sheet metal engineer. KMF approached Concurrent Engineering with the goal of building a partnership allowing KMF's apprentices to access the Creo Parametric Modelling tool throughout their four year engineering apprenticeship.
KMF and Concurrent Engineering partnership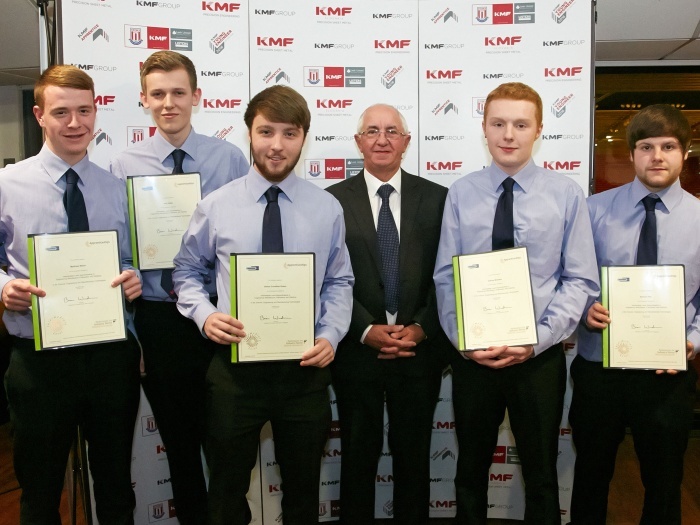 KMFs partnership with Concurrent Engineering has allowed their apprentices to be able to experience the real value of Creo modelling and the application of the product within the workplace.
The in house design teams at KMF have been able to take advantage of the Creo software to model an entire range of sub contracted metal/parts/components. This exciting partnership means that they can now learn 3D modelling within the classroom, and really begin to apply their learnt skills when they are able to use the design department.
The objective of the partnership was that the apprentices would learn every aspect of 3D modelling in the classroom, their abilities and confidence would grow as a result of the support and guidance and the partnership would equip the young engineers with a comprehensive skill set that they would be able apply professionally in the future. This blog post will explain how this was achieved.
What was the outcome?
Since KMF invested in Creo access for their training apprentices, their ability and confidence displayed has grown drastically. As part of KMF's productivity share scheme: an employee initiative to facilitate continuous improvement and cost savings within current operations, apprentices have been able to use Creo to sketch, 3D model and manufacture a fantastic range of products such as: cupboards, waste bins, racks, notice boards and tool racking to enhance manufacturing efficiency.
Overall, Creo has helped the young engineers to radically develop their drawing skills, recognise which design processes are most suitable and determine any design faults or material requirements.
KMF stated: 'All in all, we believe that pursuing the CAD route with our apprentices and forming this partnership with Concurrent Engineering has ensured that our young engineers will be ably equipped with the skills they need to progress and our business needs for the future.'