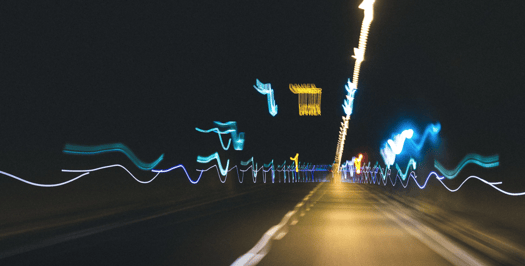 The Internet of Things lifts the barrier to solving traditional problems, such as how products perform after shipping. We were so used to not having the data; we've created processes and ways of working that accept knowledge gap as inevitable.
As well as changing product development, IoT could also revolutionise management structures and ways of working. Instead of information existing in silos, with miscommunication and delays rife, IoT opens up the opportunity for everyone to have easy access to all the (relevant) data they need to make informed decisions.
It means products design will link together the combined corporate knowledge - in a way that was not previously possible. Instead of linear processes, organisations will evolve to have circular processes, which consistently close the loop through real-time data sharing.
The benefits to the organisation are clear:
The ability to meet changing customer needs


The IoT enables products to be marketed as services, rather than one-off purchases.
As customer needs evolve, so too can their purchase, with remote software updates issued following feedback from in-use data. Equally, designers will no longer have to guess the features that need upgrading, thanks to the constant flow of data.
This approach will increase customer loyalty and retention because a customer who benefits from a constantly evolving product is less likely to look elsewhere for a new one.
Maintenance aligning with strategy
Maintenance departments typically work in isolation, but with real-time product data flooding in, they can move from a reactive approach to that of predictive maintenance.
It is less costly and disruptive because it can take place at the customer's (and manufacturer's) convenience. It also opens up exciting possibilities with augmented reality, which could be used to diagnose problems remotely.
Handling management tasks to the customer


What if you could turn your customers into managers?
With the IoT, customers will begin to play a crucial role in product configuration. Advanced modelling techniques will enable them to dictate a final product configuration by choosing between various operating options.
Increased distribution and supply chain efficiency


Imagine the day when a vending machine can reroute a delivery based on a sudden surge in demand at a different location.
We're not far from that becoming a reality, with supply chain and distribution networks gaining unprecedented precision from the IoT.
The IoT is slowly transforming this complex element of manufacturing, with part and materials restocking triggered automatically and without human intervention.
The age of accountability


Before the IoT, if your role in product design took place at the start of a long, linear process, the impact of your work would often be diluted.
Now, everyone is beginning to share the same access to instant, real-time operational data, which means there's simply no hiding from the results of your work.
A significant creativity boost


When departments and employees with differing expertise are brought together to solve problems, more inventive solutions will inevitably emerge.
Because of the IoT's ability to disband silos and prevent departments from working in isolation, everyone will share the same 'ground truth', encouraging problem-solving to become a company-wide effort.
Before the IoT, the scarcity of product data offered little feedback on the manufacturing process or real-world product usage. Information silos and many layers of management were subsequently prevalent, leaving managers with little choice but to manage their patch. Now, the IoT lights the way for more efficient management. With the IoT, real-time sensors will offer the 'ground truth' and link every department, enabling manufacturers to integrate the workforce and do away with shortsighted, linear processes.