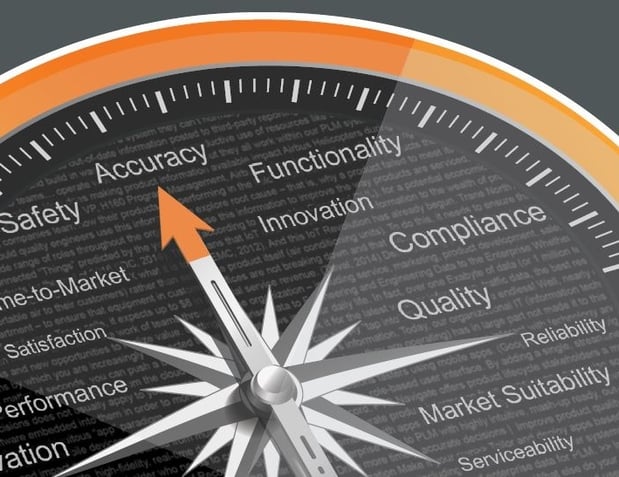 Shorter times to market, demands for higher quality at lower cost and greater design complexity are just a few of the challenges that modern engineers face. These challenges mean that more design information needs to be distributed throughout the enterprise faster and for a greater range of purposes.
However, the complexity of design information systems means that infrequent users can struggle to gather the product information that they need without assistance. This leads expert system users to become bottlenecks for any product information that the enterprise needs, making the information sharing process slow and dependent on a small group of people.
PTC Navigate is a tool to enable the effective distribution of design information across the enterprise. By using intuitively designed and customisable role-based apps, the software enables even occasional system users to gather the design information that they need quickly and easily.
Filter product information by role, purpose or keyword
Within PTC Navigate, design and product information can be filtered by the requirements of a specific enterprise role (e.g. purchasing or manufacturing) or by a specific keyword. Delivering design information for role-based requirements means that specific departments can intuitively self-serve the information that they need.
This eradicates the demand on system experts to be the single source of information for the whole enterprise and reduces the time that people spend having to search databases for specific information.
Access drawings and parts information
It's not just written or data information that can be accessed through Navigate, but drawings, parts illustrations and lists of parts too. Parts can be found by searching for the serial number with expanded views also available for manufacturing or purchasing purposes. Also, the View and Measure in 3D app presents dimensions for parts or products directly from the image itself.
All of the PTC Navigate apps are designed to present information as clearly as possible so that even the most casual user can find the information that they need.
Customise how the information is presented
Admins can customise how the information is presented to users, including the type of information each role has access to and the lifecycles that are available to them. There is also the option for admins to develop custom apps to meet specific needs, for example, product deliverability dashboards, product maturity dashboards and product item highlighting. A variety of modules can also be used to present information as clearly as possible, including text modules, diagrams and tables, colour coding, and the ability to include and exclude columns.
PTC Navigate provides easy access data for everyone
By presenting data in an easily accessible way, PTC Navigate enables users to get the information that they need quickly and easily. This streamlines the previously complex process of information distribution and allows enterprises to perform more efficiently.