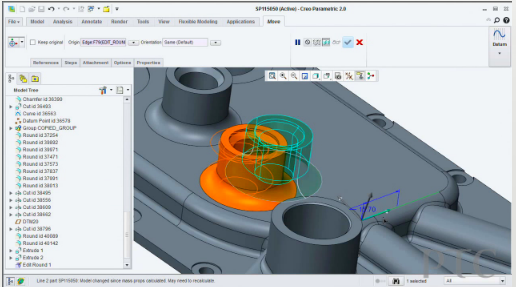 CAD has been used in certain industries for many years. Some industries couldn't do without it. However, in areas such as packaging, CAD technology has not been seen as useful.
Experienced based training rather than technical capabilities have tended to dominate product design in these industries. Now, the adoption of CAD in to these areas is becoming more and more popular, as well as beginning to mark out industry leaders from followers.
This is a result of these industries becoming more aware about the capabilities of CAD and how it can fit into their businesses
The ability to make custom products
Nicklin Packaging is one of these leaders. Rather than just using experience to create their packaging, they are now using CAD to produce custom products for customers.
Customers can now send a CAD design of their product to the company, who then also uses CAD to create packaging that suits the product more closely. Instead of using the same technology for similar weighted or shaped products, they can move away from the traditional one-size-fits-all policy.
Danny Harrison, Business Development Manager says that Nicklin's use of Creo and Mathcad allows the business to get ahead in the industry. He says; "What our approach in terms of design and FAE helps us to is bring something innovative to the market, something that's not easily replicated by our competitors, and something that brings cost, environmental and safety benefits to our customers."
The ability to reduce environmental impact
By using simulation and measurement capabilities to calculate the amount of material used in a product before it is constructed, Nicklin can have greater control over how much material is used. This allows them to work more effectively within UK regulations for material usage, reduce their material costs and their overall environmental impact.
This innovative approach takes advantage of CAD capabilities to contribute to a greener overall company policy.
Nicklin Packaging and Concurrent Engineering
Concurrent Engineering helped Nicklin Packaging to fit Creo and Mathcad in to their business so that they could take advantage of the CAD capabilities.
Danny believes that this successful implementation was helped by having access to the expertise of Concurrent Engineering. He says, "Our partnership with Concurrent Engineering has helped us develop a unique approach to product design in our industry.
"Our relationship will continue into the future as we develop our offering."
Implementing CAD into other industries
By taking advantage of the many capabilities of CAD, including more simulation and testing tools, more industries are finding ways of using Creo and Mathcad as part of their product design processes. By doing so they are getting ahead of their competitors as well as making their own processes more efficient.