Formula Student UK, part of Europe's leading and most established educational motorsport competition, celebrated its 20th anniversary on 11th - 15th July 2018 at Silverstone.
Run by the Institution of Mechanical Engineers, Formula Student brings Universities from around the globe together to compete. Teams produce a single seat race car for autocross or sprint racing. They design and manufacture their vehicle, as well as do their marketing, find business sponsorships and make presentations to hypothetical manufacturing firms.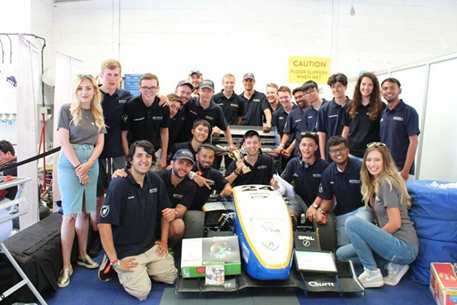 Concurrent Engineering and PTC have sponsored the event for many years, offering support to the teams and promoting the PTC software sponsorship programme
This year, we held a competition for the teams to win an Xbox for the best 'Smart Connected Vehicle'. As we move towards a smart connected future, we wanted to celebrate forward-thinking teams that are integrating new technologies into their design, repair and vehicle analyse. The University of Liverpool came top, snatching the title with an impressive car and clear explanations of the smart components integrated within the car.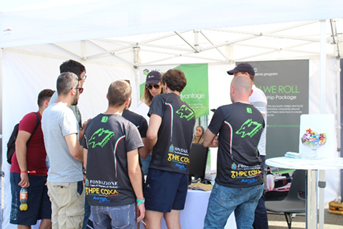 Over the week, it was great to see the number of Universities interested in PTC products - the sponsorship sign-up for PTC Thingworx AR and IoT products was tremendous. Students can see the potential business value behind these capabilities and already eager to bring it into their designs.
How the Formula Student weekend unfolds
Arriving at the event isn't enough for teams to secure their place in the final. They must first get the car through the business presentations, technical scrutineering, tilt test and brake and noise test, before moving on the dynamic skid, sprint, acceleration and endurance tests. The success of the UK teams was terrific, with many of smashing previous teams records or qualifying further than previous teams.
Well done to Monash Motorsports from Melbourne Australia for taking home the first place for their combustion car and 3rd for their Electric car!
And a massive congratulations to all the teams on their success.
Celebrating diversity in engineering
For some students, the competition scrutineering wasn't even their biggest obstacle. Team Auj of the National University of Sciences and Technology, Pakistan is the first ever all-female team to compete in the UK competition.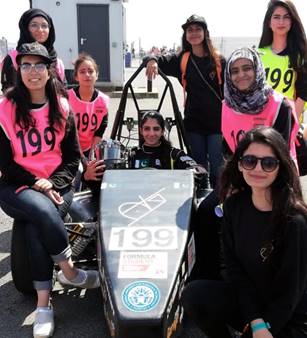 They faced down social prejudice, economic hurdles and political challenges just to arrive at Silverstone. These problems also delayed the build of their car until May. Yet, this team of fourteen women proved what they could achieve, completing the build and competed in the competition. They were presented with the Spirit of Formula Student Award and received a well-deserved standing ovation from all the students, sponsors and supporters at the presentation evening. Find out more about their journey here.
This team not only serves as an inspiration to girls in Pakistan but to women everywhere who aspire to careers in motorsports and engineering. With the percentage of female competitors now up to 13%, we hope to see more teams like in Auj in the future!
Formula Student is an incredible event, and one that Concurrent and PTC are proud to support. The passion and drive of the students competing are unmatched. Their eagerness, willingness to learn and desire to get out into the working world is a pleasure to see. It is also great to see so many familiar companies sponsoring the teams. Hopefully, this will only grow as the competition goes on.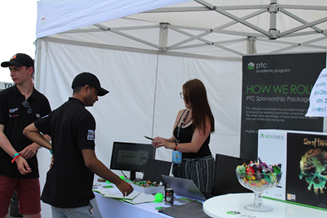 The students competing are the future of engineering. We need to take inspiration from their triumphs as much as we need to inspire more people to get involved.
If you want to learn more about implementing a smart connected initiative, please contact us: