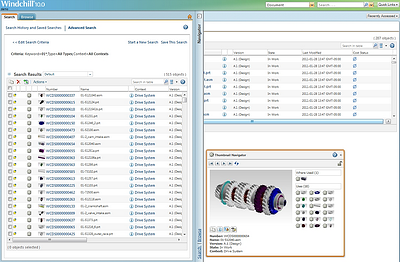 There was a time, not so long ago, when businesses relied on manual documentation to control their manufacturing operations. These manual systems were cumbersome and prone to errors.
Even today, if you work in the manufacturing industry, you will know that managing the process of engineering change is not easy, especially at the beginning of a new model cycle.
What is Product Data Management (PDM)?
Product data management is simply the management of all data associated with the design and manufacture of your products, using an electronic database configured to enable effective management of each individual part.
In the design office, it is used to control the drafting process by recording revisions and, through this process, to ensure that only correct drawings are issued for manufacture. It usually does this by:
Locking work in progress so that only the designer can access the drawing.
Logging updates.
Controlling the drawing approval process.
Identifying and controlling revision numbers.
Ensuring that only the latest approved revision is issued for manufacture.
Creating a linked database of all drawings showing where all parts are used.
Application of PDM
In addition to the use of PDM to control work in the design office, it is used to manage product design, technical specifications, manufacturing specifications, quality control sign off, and acceptance for manufacture. To facilitate this, product data management systems will generate various lists such as:
Bill of Materials
Part number and description
Drawing numbers
Vendor
Material safety data sheets
Unit cost
Revisions
What is apparent from the above list is that PDM involves more than just your design department, as procurement, quality control, and manufacturing all participate in the process of costing, verifying, and approving parts for manufacture.
Responsibility for PDM
In many organisations, the responsibility for the selection, implementation, and management of PDM is left to the design office. This may be a mistake, because if you want your product data management system to be effective it needs the support of all relevant departments as well as full support from your CEO.
You also need a very clear idea of what you expect from PDM. Is it just to control the design office or are you going to use it as a tool for product improvement? If you take a holistic point of view you will find that the benefits extend way beyond the design office. These indirect benefits can generate massive operation savings and include the following:
Reduce the number and cost of product recalls.
Fewer warranty repairs.
Avoid liability claims.
Reduce line stoppages.
Improve product safety.
Reduce assembly time.
Improve assembly methods.
Although none of the benefits on the list are directly linked to the design office, they arise from better data management that prevents the fitment of incorrect or inferior parts to your products. It's for this reason that PDM and the related product life cycle management processes should be considered corporate processes and not departmental ones.
If you take this approach, you will find that the benefits of an effective PDM are clear and unambiguous and, although there can be significant costs associated with PDM, the financial savings outweigh the operational costs of running PDM.
Benefit of PDM
The end goal of any business is to operate efficiently at the lowest cost in order to make a return for the shareholders. This means making the right product, at the right price and the right time. This can only happen when all departments work together and have access to the correct information.