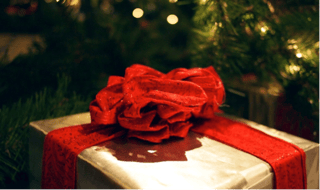 Only a small number of small- and medium-sized businesses (SMBs) have set up a best-in-class product design environment (Aberdeen research). This means that most organisations simply aren't prepared or well positioned to handle new challenges as they arise. But there is software out there that can help.
To create a 'best-in-class' product design environment, you can streamline your manufacturing processes by employing cost-effective design software packages. So what are the benefits of implementing 'best-in-class' product design? Here are four main reasons why you should invest in it:
#1 Product Data Management tools help everyone in the business
Using additional tools like PDM means everyone in the organisation can access the most up-to-date and readily accessible information possible. This can become a central process to the way the firm operates across different departments, enabling staff to seamlessly transfer information from one area of the business to another.
#2 Perform simulation during your entire design process
Those who use simulation throughout the design process are empowered. It allows them to access clear results that tells you exactly what is happening, where and why. This gives you a complete analysis on individual parts in real-time.
#3 Use 3D design software to stay in the game
It may be surprising but it's true. Many businesses still rely on 2D design to complete their most complex of designs. But changing to 3D design software means you're fully equipped to address the toughest product development challenges. 3D design software is becoming the norm and without it can push you back behind your competitors.
#4 Tackle last minute design changes with ease
Don't worry, we all confess to doing it! We tend to change our minds on a regular basis and at the most inconvenient times. And this is the same with manufacturing. But what if you we able to make last-minute changes without throwing off schedules? Make sure you accommodate a coping mechanism for unexpected design changes with total design agility tools, such as Creo Flexible Modeling.
So don't miss out!
The chance to integrate best-in-class product design ends just before Christmas on 23rd December 2015 – so why not treat the whole company? It's a chance to implement a range of packages that suit the needs of your business to make sure you're getting the industry's most comprehensive tools for product development.
There are four bundles to choose from, which are designed to assist your strategic move towards best-in-class product design:
PTC Creo Essentials: This is a basic software package that can help you to design parts and assemblies, and includes capabilities for powerful surfacing, sheet metal, plastic part design, renderings, animations and more.
PTC Creo Essentials Plus: This bundle includes all the core modelling capabilities

and

secures product design data, revision control and powerful search tools.
PTC Creo Essentials Premium: Taking a step up, this bundle includes all the core modelling capabilities but are enhanced to perform finite element analyses. It also includes automated piping and cabling route design.
PTC Creo Essentials Team: The biggest package includes core design capabilities which complement tools that streamline the concurrent engineering process, this package is for those you require Top-Down design.
These packages are catered for those who are cost-conscious but still want to establish a 'best-in-class' product design environment. So it's time to weigh up that cost-benefit analysis and make your business' Christmas present an investment for the longer-term.