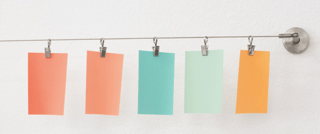 While it's standard for many large enterprises to keep track of their massive databases of parts, assemblies, associated documentation, it doesn't mean smaller companies can't benefit from all the advantages traditionally associated with enterprise level data management.
For many SMBs (especially ones the currently have issues with their data management) could benefit by introducing Product Data Management (PDM) and making it part of their business processes.
Here's what you should know before you choose any PDM solution for your business:
#1 PDM is now more accessible to smaller companies than ever
Traditionally, software like PTC Windchill has only been within reach of large companies with healthy and substantial budgets. However the era of sophisticated and expensive enterprise software only being accessible to large organisation is coming to an end.
With the introduction of PTC Windchill PDM Essentials, you can deploy the same "secret weapons" that companies like Philips and Volvo use. Now the software is scaled, and priced, for diverse team formations, from just one user to hundreds of users. And here's the best news: it can be installed and configured in just one day!
#2 PDM allows you to spend more time on product design
When PDM is fully integrated with PTC Creo, it allows users to perform all the data management tasks, like checking out or "locking" files to prevent unwanted overwriting, from within the PTC Creo user environment. So engineers can spend less time on managing data and more time on the important tasks, namely innovative product design!
#3 You don't have to be a CAD expert to access the data
With PDM essentials, anyone on your team in manufacturing, purchasing, or completing documentation, can quickly access a product model. So you don't have to be an expert in technology to access the data. Users can add comments, markups and take measurements without disturbing the original design file. If you have PTC Creo View Lite, users can also retrieve drawings, images and documents in the PDM system itself.
#4 PDM provides improved reporting functionality
PDM gives you the ability to configure reports and roll them out to users. If a business can schedule reports they want to run with and change columns when it suits them, it means the business is more empowered to direct viewing towards certain data they want to share. Additionally, PDM allows users to generate data in chart and graph formats, which is a great way to present the status of product changes, data and documentation in project meetings for interested communities.
#5 PDM is supported by several good resources
Not only is PDM Essentials easy to install, it's easy to configure too, with automatic information wizards helping your system set-up the software. It's also easy to manage your existing CAD data due to PTC Windchill's compatibility with other software versions. You can check-in designs from other CAD software tools and modify them accordingly.
When modifying designs, PDM Essentials makes sure your files aren't over-written so when multiple users are editing the same design, the original file is left undisturbed. During this process, reminders are provided to alert you that other users have already checked-out the file.
With larger enterprises, your design teams may be distributed across different time zones, so this feature of PDM can come in real handy because changes can be approved between teams. All actions are stored for traceability so manufacturers can access a detailed backstory of all product design changes and adaptations.
So PDM has enormous benefits for all sorts of firms, no matter what size you are. It has become critical for your product development to be a foundation for product growth, so make sure your business is taking advantage of accessible PDM tools, so your business can focus on the important tasks.