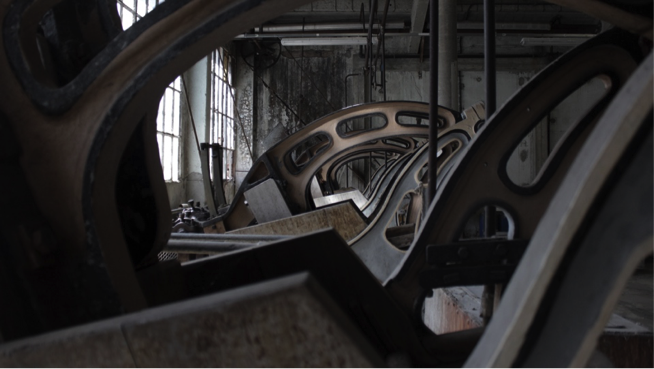 If you start to brainstorm all the 'best-in-class' manufacturers out there, you'll probably question what are they doing differently from their competitors and how their project teams seem to achieve the impossible. Plus, they appear to be developing innovative products faster than ever with fewer resources and an ever-decreasing budget. So how do they do it?
You'd probably find a common trend: best-in-class manufacturers don't always want to share their secrets! And, really, who can blame them. In today's competitive market place, we're all striving for that unique competitive advantage.
But, if they won't tell you how to succeed, how can you find out what they're doing that you're not? We pulled together insight into companies that are succeeding, to see what themes connect best-in-class product design.
1. They use flexible modelling to deliver products faster
Specialized, a brand revered by mountain bikers everywhere, boosted productivity 20-30% using Flexible Modeling. CAD administrator Ross Galson says, "By adding Flexible Modeling, we can now make late-stage design changes in 2 or 3 hours: compared to a process that would've previously taken 2 to 3 days. Similarly, KTM, a leading manufacturer of motorsports vehicles, used flexible modelling to help the business deliver product fasters by 15% (for their newest generation of vehicles) and grow market share. Their designer, Olaf Seger, stated "with Flexible Modeling, everyone can take existing designs and make modifications to improve performance".
TERA Semicon provides manufacturing equipment for semiconductors and mobile phones. With Flexible Modeling capabilities, designers can change a model someone else created easily. The results showed product design time to decrease by 20%, and designers spent 50% less time in non-design activities.
2. They use simulation to optimise output
Great Plains Manufacturing, in Salina, Kansas, makes farming equipment. The company now delivers products to market 3 times faster and has cut weight by 40%, reducing raw costs and increasing power efficiency. In comparison, College Park Industries, a metro Detroit-based company, manufactures custom-built prosthetic feet, also used simulation to optimize their output. The company increased strength by 40% and reduce weight by 10% on a recent project, helping deliver a brand new range of products. Another great example is KTM is a leading manufacturer of motorsports vehicles based in Austria. The design team simulates, optimizes, and modifies every aspect of the complete bike, all in just a few hours, compared with the weeks and months it took previously.
3. They use integrated Product Data Management (PDM) to improve efficiency
Vitamix, a US manufacturer of blending products, added PDM to manage all product and project data. They found it to improve efficiency and collaboration between the industrial design and engineering teams, which cut design time by 25% whilst maintaining strict quality targets. Another company, Shantui Construction Machinery based in China, added PDM to its Creo environment. As a result, the design team can now easily find and reuse data. The company has seen enormous improvements in efficiency.
What do all these companies have in common? They're using the right tools, at the right time to become best-in-class manufacturers? They introduce winning software into their product development teams, which means they design more innovative products and can beat the competition to market – a clear formula for success.