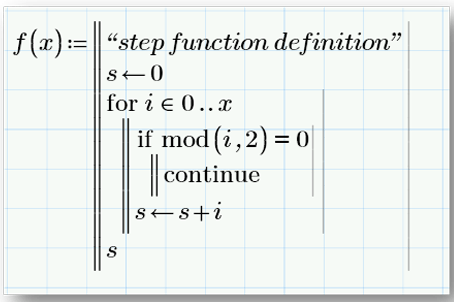 Having the right tool for the job is vital for any engineer, regardless of sector or specialism. Designed and built with engineers in mind, engineering calculations software (like PTC Mathcad Prime) has the tools and applications needed to streamline product development process by predicting the behaviour and performance of designs.
When it comes to the work taking place in the Nuclear Sector, the role of engineering calculations really comes into its own. With pressures and challenges on documentation, accuracy and collaboration, the need to accurately capture engineering calculations has never been higher.
Quick summary: what is engineering calculation software?
With a user-friendly layout, live mathematical notation, units intelligence and more, engineering calculations software allowing engineers to share and collaborate on mathematics and engineering. In short, it's software that uses the language of mathematical engineers.
Instead of relying on spreadsheets (which aren't necessarily robust enough), PTC Mathcad builds formulas based on calculus and differential equations, not cells. Unlike spreadsheets, engineering calculation software keeps the formulas visible; they are kept on the sheet, as they would be in an engineering notebook. And, as an added bonus, it also accepts and displays standard math notation.
There are clear advantages here – reduced chances of mistakes and much clearer visibility. It gives users a more visual interface, making it easier to document and share calculations. As well, engineering calculations software is unit-aware, which is a vital check to prevent mistakes in a design.
Engineering calculation software increases standardisation and improves documentation for the Nuclear Sector
Engineers can often find the majority of their work is spent using very similar calculations. But their time is spent working on small variation to these. By using engineering calculation software, these small variations can be saved and reused. Engineers are therefore able to save time and being to build up and develop a store of best practice calculations. This knowledge can be shared across teams, to further increase the time saving opportunities.
But, more important for anyone working in Nuclear, is the ability to improve documentation of calculations, ensuring all calculations are clearly stored and recorded.
Engineering calculation software integrates with CAD tools
Another key advantage of engineering calculation software is its ability to integrate with CAD tools. – PTC Mathcad has a seamless integration with PTC Creo. This means that engineers are able to build their equations using parameters or measurements from 3D models. Plus, whenever that 3D model is changed, the parameters or measurements are updated automatically in the engineering calculations software. The benefit of this is clear – engineers no longer have to manually update information, which could lead to errors being made. This means that engineers are able to complete formula-based optimisation and then share these results with the CAD tool.
Essentially, by using specialist engineering calculations software it removes the inherent risks of using spreadsheets. It offers significant advantages for engineers, including in-built math language, unit awareness and integration with CAD applications. So, engineers are able to complete more calculations, more accurately, which will lead to improved decision making. Or, looking at another way, it avoids expensive mistakes and optimises product development.
Find out more about the advantages of engineering calculations software by meeting us at the upcoming NDA Supply Chain event on 4thNovember 2015. We're going to be on Stand 179.