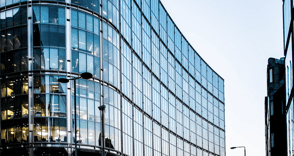 If you're the head of a company that's been making pumps for the last 100 years, your company knows your product and knows what the definition of a pump should be. But now the definition of 'what is a product' is changing and it's changing fast. So how is it that you can keep up to date and remain relevant in a world when your bread and butter product is below the price of entry in a competitive marketplace?
Over the last 10 years there's been the trend for including embedded software and electronics (it's almost certainly a trend that's now ingrained in the way that you work). But now a new challenge is emerging; moving from a smart pump to a smart, connected pump. There are new technological opportunities that need embracing, but it's hard to know where to start. After all there's now big data, security, mobility, cloud and so on – a whole host of areas you never had to think about before.
On top of this, who in your engineering department understands these new opportunities? Do you need to bring in new skillsets or new ways of working? Do you need external support from suppliers or industry experts? Maybe you need to look to your IT department and explore how their skills and experience can be integrated into the product development process. What can they do to help you face the challenges of smart, connected products?
A good starting point, when evaluating your options, is to understand more about the traits you're looking for in your smart connected products
Run an analysis of your current strategy at a macro level and consider what you need moving forward in terms of:
Viability – How are you realistically going to achieve the goals that you've set out? What, if anything, can you do to make a difference to the success of your smart, connected products?

Timings – How quickly do you need to act when it comes to developing new products?
Then at least you can say for example, "Yes, it's got what I need in terms of timings, but there are some problems with the viability" Or, you might say, "You know what? The strategy we have in place is not going to work when we finish the planned acquisition in six months time – it's no longer going to fit the business as we grow".
What you have to ask is:
1. Will it work for us now and in the future?
2. What skills, systems and support do we need? 3. How clear is the commitment you're making?
Understanding the answers to these questions will mean you're in a better position to make an informed decision. Most of all, it's about having a strategy that enables you to add value, be competitive and be successful.