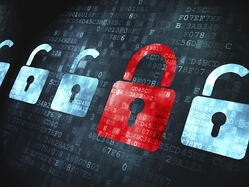 Essentially smart, connected products are products with embedded processors, sensors and software that enable data exchange by the products and its surroundings, the manufacturers, the end user or additonal products.
When it comes to thinking about smart, connected products, that are some core traits to consider.
These six essential capabilities are ones to consider
when thinking about creating your strategy for smart, connected
products.


1. How can the product be personalise?
Personalisation means that the end user or manufacturer
can tailor products before or even after a product is
sold. P
roducts, like smartphones, that
are still limited in their physical diversity, are
infinitely editable through their software/Apps. This
means the product can be completely customised to
make something which is totally unique
, all at the cost of a mass-produced product
2. How can the product monitor its condition?
These are products that are able
to evaluable their own condition, performance, and the
operator's inputs and status. For logistics companies,
it's now possible for managers can see where all of their
vehicles are at any time and
performance of that equipment in real-time. It also means that d
iagnostic data flows wirelessly to a technicians, who
may even show up at a worksite with a replacement part
before a driver has even noticed a problem.
3. How does the product monitor its environment
Products can assess the
external environment through sensors and data
sources. In the auto industry, Continental AG makes
windshield- wiper systems with rain-sensors and
software that control how rapidly the wipers sweep the
windshield depending on the volume of rain.
4. Can the products be controlled remotely?
Products can be operated remotely
in real-time. Example: The General Atomics MQ-9
Reaper is an unmanned aerial vehicle capable of
remote controlled or autonomous flight operations.
Each aircraft can stay up to
17 hours at a time, while the trained crew located safely
at a base steer the craft, analyse the images, and act on
what they see.
5. Can the product be updated or serviced remotely?
Products can be serviced, updated
and enhanced instantly and from anywhere. For
instance, Trane, a maker of heating, ventilation, and air
conditioning (HVAC) systems
, makes systems that contain extensive
digital sensors
. As a result, the company is able to sort 30
percent of HVAC problems remotely without sending anyone out to the job.
6. Is the product able to learn by itself?
Google first revealed that it had been
working on self-driving cars in 2010. Since then, these cars have travelled
hundreds of thousands
of miles on public roads, and data now shows that
autonomous cars drive more smoothly and more safely
than human drivers. Expanding connectivity to include
other systems will also make it possible for cars to send
hazard warnings to each other, adapt based on traffic
and weather information, and even interact with
signals as they approach intersections.