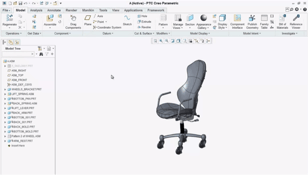 Did you know that 92% of PTC customers said in a recent survey that they could benefit financially by having a better platform for developing their concept designs?
Concept design development essentially enables you to make sure your products are innovative, marketable, and importantly, how much they cost to manufacture. It also means you can asses whether you can actually manufactured them. In other words, it helps you and the business to decide whether or not you should invest the time, money and effort to fully develop the product in question.
With traditional parametric tools, exploring all the different design options can be a tedious task. As a result, these constraints mean that designers aren't able to explore all of the different concepts in full. It doesn't matter whether you are looking to develop a completely new concept or are planning to update and modify an existing design, having the right tools in place is essential.
Restricted capabilities for completing concept design work can also limit the final product, compromise the financial success of a new product and ultimately reduce market share. Without having the right concept in place at the start of the product development process, it is an uphill struggle to make your product a success.
Oddly enough, a major barrier to better concept design is actually too much technology.
Typically companies are using lots of different tools in their product development process to capture their concept designs. But often those tools aren't compatible with PTC Creo or another CAD system for developing the concept further.
As a result of this, it's not unusual for a designer to use one software programme for concept design work and then switch to another for detail design. All this leads to inefficiencies and redundancies. The CAD data needs to be recreated, translated and then you've also got all the data management problems that arise from this situation. Ultimately, as a result of this, you create more work for yourself and risk losing design intent.
The result of this is less time to invest in generating and sharing new ideas.
There's has to be, you'd think, an easier way to explore more concept designs faster and more efficiently.
A common theme since PTC launched the Creo platform has been a determination to improve the concept design process and integrate it more fully into the overall product development process. The Design Exploration Extension is the latest piece of technology from PTC to help streamline and improve this area.