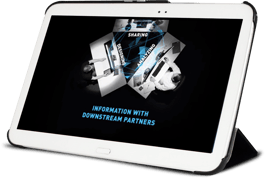 With all the great updates coming as part of the release of PTC Creo 3.0, it can be hard to keep up with all the new features and benefits. To help, here are 3 must-watch videos, which give you all the information you need.
Not already using Creo? Download a free 30-day trial for PTC Creo Parametric here.
What is PTC Creo?
Want to see a clear overview of what PTC Creo is all about? Watch this video to find out more.
What's New in PTC Creo Parametric
For anyone looking for a snapshot of all the best and most imporatnt updates in Creo Parametric, this video is for you! It gives you a complete overview, showing you all the new capabilities and functionality.
Collaborating Across CAD Platforms - PTC Creo Showcase
When working and collaborating across multiple CAD platforms, there are many challenges that design teams and engineers can face. Find out how PTC Creo can help support you in this work.
Want to try PTC Creo for yourself? Download a free trial now