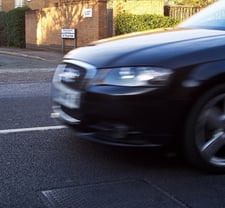 For companies, getting products to market faster than ever before is a key priority.
It's about making sure you get ahead, and stay ahead, of your competition. And, at the same time, working ensuring your products are still the best in class option for your customers. It's a challenge for manufacturers across the world. But, to be successful, companies are increasingly required to optimise their product development processes and reduce time to lead.
# 1 Faster time to market= realise revenue faster
Reduction in product development time means that companies are able to realise their revenue faster. Structural Science Composites (SSC), using PTC Creo, was able to reduce time from product design to prototyping from 6-9 months to just over 8 weeks. This 80% reduction in product development time means that the company is in a much stronger position to get their products to market and start making sales, faster than ever before.
# 2 Reduction in material waste
Any waste is an expense for your business. So, being able to significantly reduce your amount of material waste will save you money. As part of optimising product development time, removing any unnecessary waste from the process will help to make it more streamlined. SSC was able to reduce material waste by 15%, helping them to manufacture more efficiently.
# 3 Increase revenue
In short, if you can get more products to market in a shorter space of time, with less waste in the process, it will help increase revenue. For SSC, this amounted to a 30% increase year-on-year.
Find out how SSC gained competitive advantage by reducing its product development time