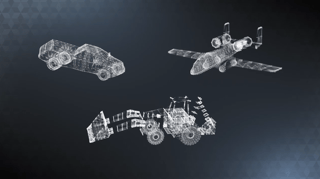 Groundbreaking, innovative and industry defining; Windchill 11 is the first smart, connected PLM system. Windchill 11features easy access to powerful data for everyone – across the entire product lifecycle. It enables you to maximise productivity, quality and service. From design to manufacturing, to deployment, and back, Windchill 11 is smart, giving you easier and more efficient PLM access to drive collaboration and innovation.
But what does this really mean? And what are the advantages for your business? To help, we've outlined the key updates in this short introduction to Windchill 11.
Windchill 11 is connected
By adopting Windchill 11, you'll have a system that is connected and constantly communicating with your product. It will provide real-time data for more effective decision-making, while also providing a single solution that effectively manages every process in your product ecosystem and all the data that's generated.
Windchill 11 is flexible
Windchill 11 is flexible, reducing cost with secure cloud architecture that supports all deployments.
Windchill 11 includes signification functionality improvements
Thinking about all the updates in Windchill 11, there has been significant improvements in terms of functionality, including the complete dimension to help you capture product structures from computer-rated design tools and transform them in to full engineering bills of material. As well, there is the ability to transform that into manufacturing bills of material and service bills of material, while retaining the linkages between these different perspectives on the product.
Windchill 11 now includes a SaaS dimension
It's exciting to see the new SaaS and cloud dimension of the products. Like so many other software products, PLM is headed to the cloud. With Windchill 11, PTC now has a first-class offering to help customers get there in to build it, deliver the power of Windchill in that form.
Windchill 11 has ThingWorx technology embedded in the product
Arguable, one of the most exciting updates included in Windchill 11 is how ThingWorx technology has been embedded in the Windchill product. It's really fantastic because ThingWorx is this incredible piece of technology that has so much promise. And that promise now has been built in to Windchill 11.
To find out more about Windchill 11, download the guide here: