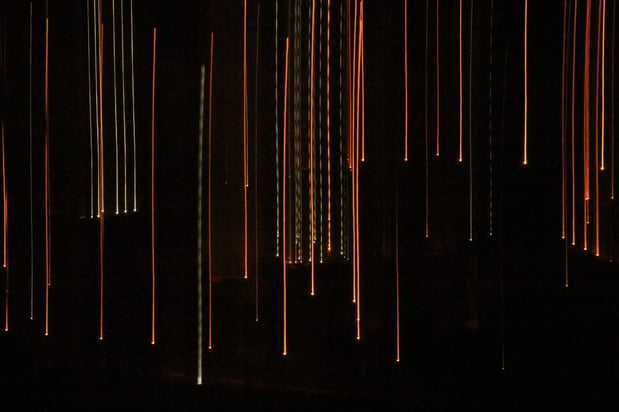 In the age of Big Data, information flows from every production process.
We've never had so much data to hand; it tells us how products should be designed, manufactured and iterated and what happens when they head out into the field.
The digital engineering journey has transformed manufacturing. More importantly, it provides a wealth of data that can be harnessed to put you one step ahead of the competition.
The IoT influence
If you've already incorporated Internet of Things (IoT) technology into your design practices, you'll doubtless have experienced the higher levels of innovation and improved results that follow.
Despite this, the IoT is still exerting its influence on manufacturing. It's early days; organisations are just starting to explore long term strategies that will enable them to grow their market share and profitability by continuously innovating evergreen products.
If you can stay connected to your product no matter where it happens to be within the digital engineering journey, you can rely on the following outperform outcomes to beat the competition:
In-use analysis
It's now possible to monitor the performance of a product while it rests in the customer's hands.
By tapping into data sent back to base from IoT products in the field, you can detect, analyse and fix problems rapidly, thus increasing customer satisfaction considerably.
Predictive improvement
Data can look ahead just as proficiently as it can report on the past, and if you know how a product is likely to behave tomorrow, you can work on improving its performance today.
With predictive data analysis, manufacturers can review data gathered while a product is in use and assess the next move.
Digital twin
Previously, maintaining a record of each product's designed, manufactured, serviced and real-world state was a laborious task, but with an IoT-fuelled digital engineering journey, working with such data becomes effortless.
Design based on outcome
Another area where predictive data analysis will help digitally-native manufacturers climb above the competition is in designing for the future.
With a constant stream of field data sent back to base, products can offer an invaluable insight into how they might be superseded by a superior, higher quality design.
Augmented and virtual reality
Augmented reality (AR) and virtual reality (VR) are technologies that are fast making their way into consumer products, but they also offer significant benefits during the digital engineering journey.
By deploying AR and VR technology, manufacturing stakeholders can interact with products in the field, showroom or during a customer demonstration in order to assess the effectiveness of a design before reaching the costly prototype stage.
To drive a competitive advantage, you need to make sense of the Big Data that's available to your organisation.
The outcomes above may only feel aspirational at the moment, but if you can take steps to ready yourself for the technology when it becomes available, you'll stand a far better chance of driving new business opportunities in the digital age.