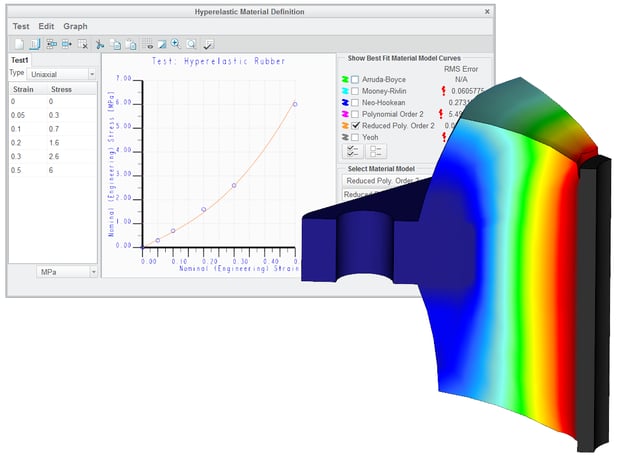 Simulation software enables engineers to apply loads and stresses to designs, to see how they cope with real-world conditions. Simulation of this kind has transformed the product development cycle for many manufacturers and delivers significant value throughout the design process.

These platforms have been available for many years, and you may already use them. But if you're considering getting exploring the opportunities of simulation, this blog looks at how simulation can benefit the design tasks you undertake every day.
1. It'll provide more options for your customers

Every customer is different, and that's why manufacturers yearn for the ability to customise their products to suit a broad range of use cases.

But to do this, engineers need to be able to test multiple designs without having to produce costly prototypes.

CAD software enables them to simulate 3D models, review the industrial design, make changes and then prototype those that deal competently with simulated stresses and strains.

The ability to find failure points without building physical prototypes should cut months off most design timelines.

2. It helps optimise product performance

Manufacturers who creating multiple versions of the same product need the ability to maximise the performance of each one.

Often, the intended use case will be markedly different, therefore by using simulation software, engineers can see how different iterations of their design perform in real-world conditions.

A combination of Creo Parametric and Advanced Assembly, Simulation and Mechanism Analysis extensions, allow you to optimise product performance in the software realm, thus providing reassurance that the device will stand the best chance of success once physically produced.


3. It will speed up the iteration process

In a fast-moving world, the ability to iterate quickly to meet advancing customer expectation is vital.

With 3D CAD software simulation, manufacturers can more easily modify designs by testing iterations of every part. They can design, optimise, simulate and change every single aspect of the product within hours, rather than waiting days for prototypes to be built.

4. It'll make your products safer

Great design doesn't guarantee success; products need to be safe if they're to achieve mass market appeal.

Testing the safety aspects of a design with physical prototypes is costly and inherently risky. Therefore the ability to do so within a software simulation is highly desirable.

3D CAD software enables engineers to ensure designs are safety checked long before they're released and reduces the likelihood of costly product recalls.


Simulation software keeps projects on schedule and reduces the investment required for new product development. It makes designs safer, fully-optimised and capable of delivering value to a much wider audience.

If you're not using simulation software yet, you shouldn't need much more encouragement to add it to your arsenal.