TIP 1: NEW CREO LICENSE MANAGER v11.14
Creo 4.0 has been a reality for all our customers in December 2016.
With the introduction of Creo 4.0 M010 many Creo users will have received the following warning when launching the application:
"License Server is not compatible. Please set license source to FLEX server version 11.14 or higher"

The reason you're getting this message is Creo Parametric 4.0 M010, is no longer compatible with Flexlm versions 11.13 or lower.
Here is what you need to do if you receive this warning?
The first step is: Download FlexLM version 11.14.
You can easily download it from here. You will need a PTC account (Username and Password).
Stop the FlexLM services. To do that you will have to follow the steps below

Open a run box
Type services.msc and press return
Look for lmadmin_ptc or Flexlm for PTC
Click "Stop" the Service
IMPORTANT: Save a copy of your license file before proceeding to step 4. By default, it will be saved in:
C:\Program Files\PTC\FLEXnet Admin License Server\licensing under the name of license.dat
Uninstall current License Manager running on the PC (11.13 or lower version)
Install Flexlm 11.14

Run the setup.exe as Administrator
Select "Install new software"
Accept the license agreement
Drag and drop your license.dat file into the License Summary box
Hit Finish
What to do if your Flexlm v11.14 installation is not successful?
Trick: Replace lmgrd.exe and ptc_d.exe from Flexnet 11.13 or lower installation (C:\Program Files\flexnet \x86e_win64\obj) with lmgrd.exe and ptc_d.exe from LMGRD 11.14 and re-start Flexlm Server for PTC service.
TIP 2: WINDOWS 10 CREATORS UPDATE FIX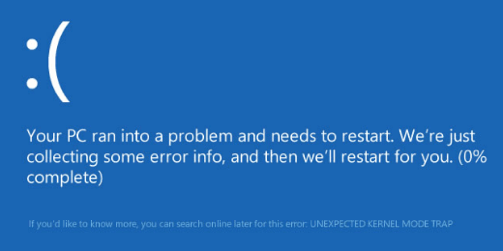 We have been getting issues reported by Creo 3.0 users for the last few weeks after a Windows 10 upgrade 1703 Creators Update became available.
Users have been getting a Windows blue screen of death (BSOD) with the error message: UNEXPECTED_KERNEL_MODE_TRAP when launching Creo.
What to do if you are getting the BSOD?
Good news are that PTC and Microsoft have been working closely together to release a fix which was finally released back in June. The fix has become available for download on the following website:
Microsoft Update Catalog Website
Many customers have already implemented this fix successfully.
TIP 3: CUSTOMISED MENUS IN CREO 4.0
Creo 4.0 introduced a new feature to allow users to customise the newly introduced context-sensitive mini tool bar. This will help users increase the design speed with the software. There is no need to go back to your model tree or your command ribbon to access the commands anymore.
Customising your mini tool bar is very simple:
Right click on your model tree > Go to Customize
The Mini Toolbar – Geometric Entities will become available
On the right-hand side, you will find the list of available commands to add to your Mini Toolbar
Simply highlight the required ones and drag and drop them into the Mini Toolbar Window and group them by categories depending on your needs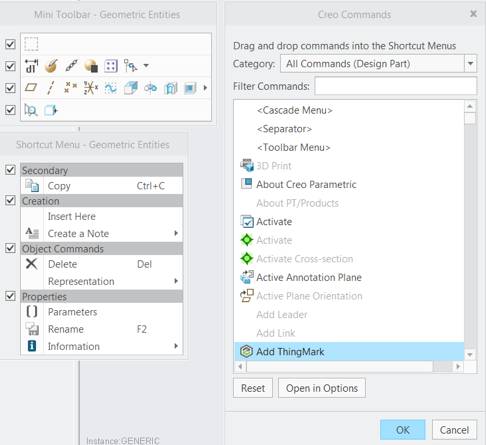 TIP 4: IMPROVED SKETCHING CAPABILITIES IN CREO 4.0
Since the release of Creo 4.0 we have noticed many improvements within sketching. It has become more intuitive.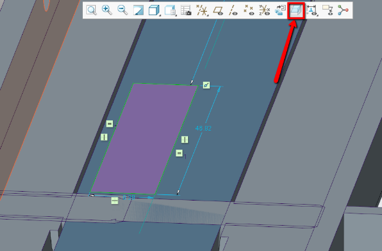 A very useful feature is the capability of being able to clip the model view at the sketching plane.
This way, the user can focus on the sketching plane with no interfering geometry which allows more visibility during the sketching process.
It is a very simple tool to use. Once is sketching mode, the user will have to click on "Clip Model". By default, it is situated in the in-graphics toolbar.