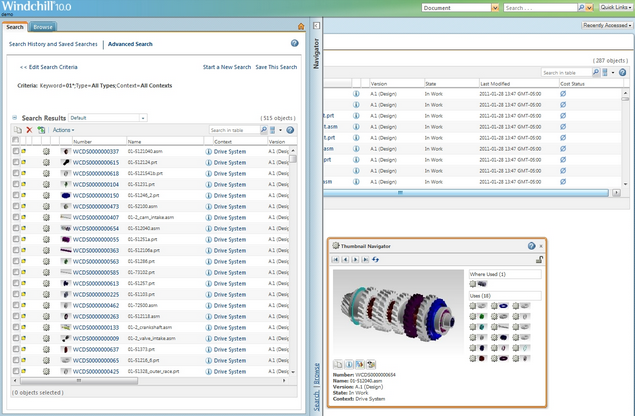 Product Lifecycle Management enables companies to manage all the data, information, and communications for the entire product lifecycle – covering all stages from concept development through to product retirement. But, actually knowing when the time is right for your organisation to take the steps to implement a PLM solution isn't always easy. Recognising the signs that PLM is the right move for your organisation can make the difference between remaining competitive and falling behind in your market. Here are 5 of the common indicators that PLM could be the next move you need to take.
1. Your organisation is the last to follow market trends
Failure to follow market trends ahead of your competitors can be the result of communication issues and poor data management. This can also include poor collaboration between project teams, suppliers, and customers, which means that no one is able to communicate the current market needs effectively.
While this can be the result of failing to perform good market research, it can also be that information collected by your organisation isn't shared effectively with all the key stakeholders.
Put simply, the role of PLM in easing this issue is twofold. First of all, it helps to manage communication within the organisation and with its partners. Second, it manages your data, so that it is available to those who require it. Keeping this line of communication open means development teams have access to the market knowledge for better products.
2. Your internal teams communicate poorly
Following on from the first point, internal teams that communicate poorly can mean products run late or even prevent a project from getting off the ground.
PLM facilitates collaboration so the organisation can effectively manage all aspects of the product lifecycle, including development, manufacture, documentation, and marketing. PLM can also help to drive the decision-making process between production teams and customers, helping you to deliver the right product to the right audience.
3. Products run late
If product release dates are always slipping and your failing to meet your time to market targets, this can have a real impact on your competitiveness. For instance, allowing a product line to run late may result in your customers looking to one of your competitor, who is able to release a similar product earlier.
While products may run late for a variety of reasons, allowing it to happen within your organisation not only impacts on your competitiveness, but also can have consequences on your profitability.
PLM can help you to manage your product timescales, by set ting up a realistic timeline. By having a single source of truth for all product information within your organisation, you will be able to make key time savings by having all necessary information in an accessible place.
4. Products run over budget
Over budget means reduced revenue and profit- not something that any business wants. If you are consistently over budget and find your organisation consistently having to reduce product margin, then it is perhaps time to start investigating how Product Lifecycle Management can help you to take control of your product costs.
PLM keeps the processes behind product development and management organised from the beginning, so that all the steps involved and the associated costs are clearly understood. In short, this results in cost-savings, as you will know if the goals are attainable from the beginning and will therefore be able to budget accordingly.
5. Your compliance falls behind
Failure to follow regulatory requirements will not only delay your products. It can also result in fines and lawsuits that can impact on your business.
Not only will PLM organise product development information and intellectual data, it can help you to manage your regulatory requirements. Depending on your industry requirements, you can customise your PLM system to help you to meet your compliance responsibilities.
If you recognise one or more of these signs in your organisation, it could be time to take a look at 10 Steps to Selecting PLM and start the process to better efficiency today.