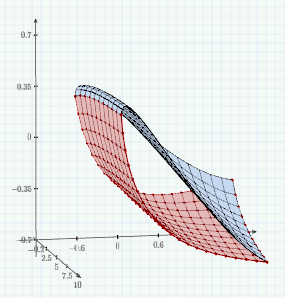 The wait for Mathcad Prime 3.0 is over. This new release is a clear enhancement, offering users more capabilities to solve larger problems more efficiently. With the an unlimited capacity to outline your own functions, the ability to solve numeric and symbolic equations, and the additional function of solving complex systems of equations, it is the ideal solution for your engineering calculation needs.
Who is Mathcad Prime 3.0 designed for?
In short, Mathcad Prime 3.0 is suitable for anybody- from a new user to an experienced pro. For the company as a whole, Mathcad Prime 3.0 allows you to integrate with PTC Creo and PTC Windchill. It also makes it much easier to share information between teams and departments, means that you'll have more time to spend on the tasks that really matter.
The integration between Creo and Mathcad means that you are able to create a connection between the design inputs and calculation outputs into your CAD system. This will give you a clear understand about why a feature is being designed in a certain way; a link between the design and the engineering calculations that underpin the design. Additionally for PTC Windchill users, you are able to integrate your work in Mathcad into your complete product lifecycle management.
What are the headline new features?
The release of Mathcad Prime 3.0 comes with a range of new features and capabilities. This includes:
Ability to fully integrate with PTC products, including Creo and Windchill
Improved standardisation through the use of templates
Better copy and paste functionality
Enhanced capacity to record information/data through functions like math in text, global definitions and improvements in usability
For current Mathcad users, there's even more good news. Mathcad Prime 3.0 comes with an improved conversion function, making it straightforward to use worksheets from earlier versions of Mathcad. On top of this, the ability to use global definitions, math in text and improvements in the converter make this whole process smooth for the user.
Want to find out more about Mathcad Prime 3.0? Download a free copy of the datasheet: