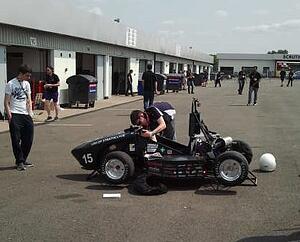 Formula Student 2013 is here. Running from 3rd-7th July 2012 at the world-famous Silverstone circuit, the event showcases the talent and ability of young engineers from around the world.
What is the Formula Student challenge?
Teams competing in Formula Student have the challenge of creating their very own single-seater race car. It must all be completed in one academic year and suitable for autocross or sprints. This involves designing and building all parts of the car themselves.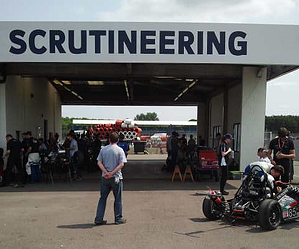 But, it's not all just about building a car from scratch (as if that wasn't enough of a challenge). Teams also compete against each other in business categories, showcasing the development of their car, making the business case for their decisions and showing the value of their design.
What do the students get out of Formula Student?
It's an opportunity for engineering students to test their skills and abilities in a real-life situation. On top of this, it gives them the chance to build their business, communications and team working skills- all valuable experiences.
And with two days of competing still to go, it looks like we're going to be in for a good weekend.
For more pictures from Formula Student, visit the Concurrent Engineering Facebook page.
Do you want to find out more about the capabilities of modern CAD solutions? Download a copy of our CAD eBook for free: