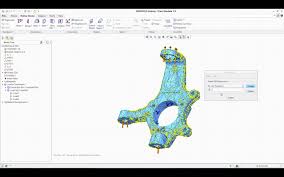 Today we are going to talk about simulation driven design. What we are seeing people try to do now is to bring simulation in at an earlier stage of the design process. So, it is no longer restricted to later stages, such as design validation and verification. By introducing simulation earlier in the design process, it opens up the possibility of making a lot more changes; using it to drive the overall design instead of limiting it to the backend of the process.
Why should you use simulation at an earlier stage?
By only using simulation tools right at the end, then you are effectively limiting its impact. At this stage, many opportunities are no longer possible because of decisions that have been made and then locked into the design.
Even if the outcome of using a simulation tool is only directional, it is still better than waiting until it is too late to make any changes.
Key challenges to using simulation tools
#1 What is the engineering physics you need to know about?
#2 What is the simulation method being used?
#3 How do you learn and become more familiar with a simulation tool?
#4 How do you use CAD software alongside the simulation tool?
There's been a lot of changes and some evolution in the way that simulation has been embedded into other tools, including applications like Creo Simulate that fully integrate with Creo Parametric. These are making it easier than ever before for designers to use simulation tools. This advancement helps user to get to grips more easily with a simulation tool and also helps them to use it effectively alongside their CAD tool.
How can you integrate simulation earlier into your design process?
There are two main ways that this can be done. First of all, you can integrate analysts more into the design process. This means that they would need to get involved at an earlier stage of the design cycle.
Secondly, you can take your designers and move them closer towards simulation. This means they would need to know more about the simulation tool, so that could use information from the simulation tool to influence the design.
What is the future of simulation driven design?
This technology is always advancing, so there are many possibilities of how simulation tools could advance in the future. One thought is the increase role of cloud computing in simulation tools. This could, for example, enable access to additional processors and memory when needed. Another possibility is increased mobility with simulation tools, which would enable greater collaboration.
Find out more about the benefits of simulation by downloading our report on reducing physical prototypes: