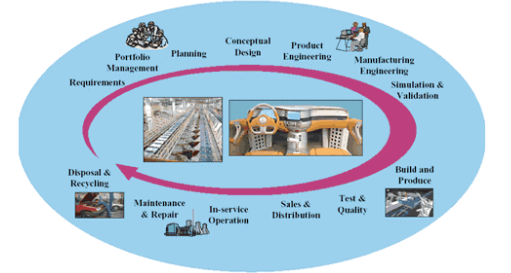 For companies and manufacturers that need to design, source, produce and distribute products around the world, having single source to manage all the data and processes is essential. Having a PLM system is the way to achieve this; PLM has become important as the single source of truth for managing all aspects of the product from initial development right through to product retirement. But, just implementing PLM is not in itself a business benefit. So, what are the advantages of having a PLM system? Find out below the 7 key PLM business benefits that you should know about?
# 1 Shorter time to market
By centralising control over data, it means that product development can be completed more quickly. Design teams can work faster and, also, accelerate the transfer of design data to production. In situations where moving fast can be critical, faster product development and a shorter time to market are essential to remain competitive.
# 2 Reduced compliance risks
A key business benefit of PLM is the ability to manage a single version of truth for all product data. This serves to alleviate compliance risks. The main advantage here is mostly one of cost prevention, as organisations realise the expense of product recalls, legal fees, and lost productivity etc. if compliance does become a problem.
# 3 Decrease costs
Utilising the potential of collaborative designing opens up the opportunity to reduce both material and production costs, as up to 70% of a product's cost is decided through the design stage.
The decreased come from two main sources. First of all, there is a decrease in prototyping and scrap costs because of PLM's position as the single source of authority. Then, secondly, it is things like reduced retooling expenses, which depend on the extent of total product reuse.
# 4 Increase productivity
For organisations that do not currently have a PLM system, implementing one can eradicate time-consuming activities, for example, replicating data across different systems, double checking data for any irregularities, and having to search for missing data. Another PLM business benefit is that for anyone working on product development or in operations, they are less likely to come across processing errors and the associated rework caused by using out-dated information.
# 5 Accelerate revenue growth
PLM has now come to the point where its ROI potential is offering a real business benefit. There are only two ways to increase earnings- revenue growth and cost reductions. And, importantly, revenue growth is four times more influential compared to cost reductions, when it comes to profit contribution. Unlike ERP, PLM systems are able to manage cost control and cost reductions, as well as supporting revenue growth. As companies exist to make profit, this is a key reason for businesses to implement PLM.
# 6 Drive innovation
PLM systems allow companies to increase their innovation, without having to compromise on their flexibility or agility. Product teams, regardless of their physical location, are able to work together to create the best solutions and final product designs. PLM solutions also mean that organisation can protect their intellectual property, so the drive for further innovation is not compromised.
# 7 Enhance product quality
Make it easy to manage and control all the details that affect overall product quality. By using PLM, manufacturers are able to implement all the processes and procedures necessary to maintain both product quality and customer satisfaction. This is especially important for instances when teams are spread across different locations, to ensure that quality is not compromised.
Now you've read about the PLM business benefits, why not take a look at the ROI of Product Lifecycle Management?