CA Group Turns to Pro/ENGINEER® to Design Iconic New Retail Building – PTC's 3D CAD Software Handles Large, Complex Assemblies with Ease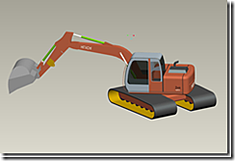 The CA Group, formed in the UK in the mid-1980s, has grown to become a premier contractor, supplier and manufacturer of industrial and commercial metal roofing and cladding systems.
The company specialises in designing complex form buildings and facades.
The Challenge: Design a Totally Innovative, Iconic Building Facade
Read about this exciting Success story of the CA Group.