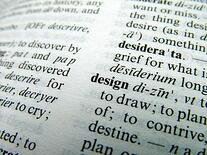 In light of the growing awareness and adoption of PLM, it's interesting to note that while there is a good consensus on the benefits of PLM, there is still some debate on its precise definition.
Although introduced in the late 1990s, PLM still lacks a consistent definition. This may stem from the initial, commonly accepted belief that PLM represented a conglomeration of functional disciplines - analogous to how ERP has unified finance, HR, manufacturing, and warehouse systems. Originally PLM was perceived to encompass mechanical computer-aided design (MCAD), computer-aided manufacturing (CAM), and computer-aided engineering (CAE), as well as product data management (PDM) solutions. However, that view has proved somewhat erroneous over the past decade, as PLM has evolved into a more comprehensive, company wide, global solution.
Being respectful of its success to date, PLM's potential cannot be fully realised as long as there is confusion regarding its essential capabilities and functionality. Manufacturers need to understand all that PLM can do for them - and all that it makes possible to achieve. This knowledge will enable manufacturers to leverage the technology in ways that can yield product development efficiencies that were previously considered unattainable or make improvements in areas that would previously not even have been considered.
A Comprehensive Definition of PLM
So what exactly is PLM? PLM is software designed to enhance process efficiencies related to a product's bill-of-materials (BOM) - the core information that tells manufacturing companies how to design, manufacture, and support products. Specifically, PLM software enables manufacturers to optimise the management and evolution of a BOM throughout a product's entire lifecycle - from concept to retirement. Any and all activities that affect, change, influence, or finalise a BOM are factors that will drive a manufacturer's overall operational effectiveness and as such are considered to reside underneath the PLM umbrella.
For clarity's sake, it's important to note that it is our perspective that PLM does not include the technologies used to author the information that populate a product's BOM - such as MCAD/ECAD files and engineering/design calculations.
To be assured of successful management and evolution of a product's BOM - that is, a successful return-on-investment (ROI) - manufacturers must implement solutions that at a minimum, feature the following:
1. A foundation set of "must-have" capabilities, delivered through seven distinct PLM components (see Table below)
2. A single scalable system architecture characterised by high performance, effective data replication, and robust security to support the modern geographically disparate company. The system should be integral, Internet based, and interoperable with other company systems.
Of importance to highly innovative, forward-looking manufacturers seeking to leverage the full potential and value proposition of PLM, we see that there are eight additonal PLM components that provide more extended and sophisticated capabilities.
| | | |
| --- | --- | --- |
| PLM Solution Capabilities | Must-Have Capability | Extended Capability |
| Document Management | * | |
| Embedded Visualisation | * | |
| Workflow | * | |
| Distributed Collaboration | * | |
| Multi-CAD Data Management | * | |
| Complete BOM Management | * | |
| Change & Configuration Management | * | |
| Manufacturing Process Management | | * |
| Requirements Management | | * |
| Program Portfolio Management | | * |
| Quality Lifecycle Management | | * |
| Product Analytics | | * |
| Component & Supplier Management | | * |
| Service Information | | * |
| Communities of Practice | | * |
We will investigate each of these points in more detail over the next set of posts.
Download "10 Questions to ask PLM Solution Suppliers" Whitepaper