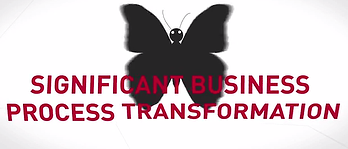 A recent study conducted by Oxford Economics, in partnership with PTC, explores the expected impact over manufacturing transformation over the next three years. The global research study questioned 300 manufacturing executives from a range of different business functions and industries. The aim of the survey was to validate a hypothesis on manufacturing transformation; to find out how the changing manufacturing landscaping is affective companies around the globe.
The goal of a modern manufacture isn't to just 'make better things – improve products and better fulfil customer needs- but to also 'make things better' –improve the planning and execution of business processes.
From the survey, it's revealed that:
71% believe that optimisation of manufacturing operations and execution will be the price of entry for competitive firms in three years time.
During that same time 68% of manufacturers will undergo significant business process transformation
Which strategies will manufacturers use to create value?
While the effects of the changing manufacturing landscape vary depending on industry, region and size, manufacturing firms are taking steps to differentiate themselves. Over the next three years:
51% plan to accelerate product innovation
48% aim to reduce time-to-market
36% want to increase service revenue
29% want to increase customer satisfaction
28% want to improve product quality
For all the details, take a look at the full report at www.ptc.com/go/oxford