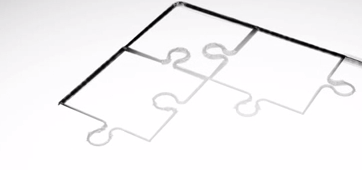 There are real opportunities and challenges facing service and service provision today. For successful companies, connection global service operations together can help to increase revenue, profitability and customer value. But to gain and maintain this competitive advantage, you'll need to improve service processes everywhere. This includes new and emerging markets, as well as your established base.
Improving service isn't just about working in a specific region or with a specific team. If your service provision falls short in one part of the business, this can have ramifications for the rest of your organisation. Not only is your reputation at risk, but also increased customer downtime can affect lifetime customer value.
Or, think about it this way, if your service operations are not optimised then the cost of service rises. This hits service revenues and profits. It can also impact on market share and your brand image.
You can't rise to the challenges of global services with fragmented functions and geographically targeted tactics. Without a comprehensive approach to service, these risks are magnified.
Imagine instead moving your service practices from reactive to predictive and pre-emptive. Imagine evolving your service offerings to be profit-centric. Ultimately, service becomes a real growth engine for your company.
So, how do you make the first steps to achieve this?
What you need is a true service lifecycle management system. This will allow your service network to access a single, up-to-date and easy to use source of product, parts and service information. It is a system that connects people and processes across your entire service network. It enables your to scale and standardise your operations, regardless of where you are in the world.
According to a recent PTC survey, leaders in service practices are winning by introducing this type of system. As a result, they are providing access for service technicians to all the information that they need, with:
66% enabling the ability to track and update the current status of workflows
64% providing access to product schematics and documentation
63% providing access to customer and asset service history
You can't face the coming service challenges and opportunities by relying on manual, disconnected processes.
Service today is so dynamic and complex that it is vital that you have the right systems and structures in place to support it. By connecting your entire global organisation, it means when teams capture valuable insight into product and service performance, this information can be relayed to the whole organisation. All this ensures you are always working with current and complete knowledge.
What are the benefits of this?
There are clear benefit for the whole service network, including:
Efficiency in every service area within the organisation
Providing real intelligence to inform future product offerings, which feedbacks to your product development
As well as improving your service provision, service optimisation also helps to improve your product development. Your service operation can therefore continue to provide more value for your customers and improve the bottom line.