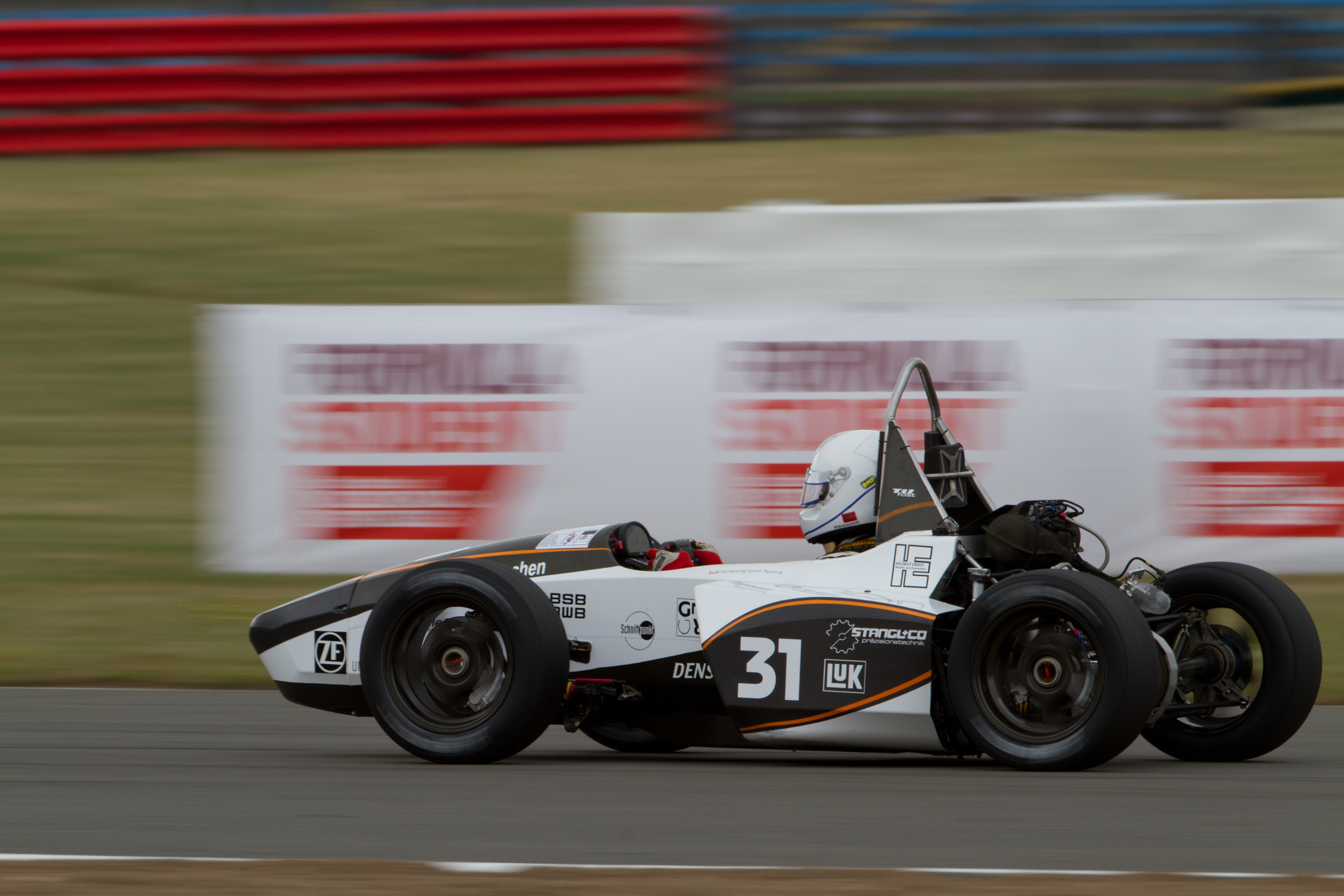 For a young engineer, being part of a Formula Student team is ideal chance to show-off your skills in terms of technical ability and design. Additionally, it also gives engineers the opportunity to practice and develop their business skills, including ability to work in a team, managing a project, presenting, and budgeting – essential skills for entering into industry.
This is why PTC and Concurrent Engineering are proud to once again sponsor Formula Student.
But, what is it about Formula Student that helps young engineers?
Patrick Kniveton, President, Institution of Mechanical Engineers has said, "We're delighted that PTC Concurrent Engineering has joined Formula Student as sponsor". He goes on to say that "Formula Student encourages the best young engineers from around the world to form highly motivated teams and create genuinely innovative engineering solution, and it's thanks to the support of companies like PTC Concurrent Engineering that we can continue to offer young engineers this vital springboard"
What are the details for this year's event?
Provisional dates for Formula Student 2014 are 9th-13th July, 2014. Once again, it's set to take place at the Silverstone circuit. The event is the largest motorsport competition for students in Europe. Teams, who are ready to face the challenge of Formula Student, come from universities around the world. Their task is to design, build and race a single-seater car, while competing against other teams in a wide range of events over the course of the weekend.
Formula Student is organised by the Institution of Mechanical Engineers and is recognised for the role is plays in supporting young engineers. As Stephen Tetlow, Chief Executive, Institute of Mechanical Engineers, says: "At it's heart, Formula Student shows young people how exciting, fun and challenging a career in engineering can be. Equally it acts as a springboard for engineering students, many of whom go on to careers at some of the world's leading automotive, manufacturing and aerospace firms."
Tetlow goes on to add that "With the support of companies like PTC Concurrent Engineering, we can continue to reach out to new audiences and share the excellence we have developed through fifteen years of running the competition and inspiring future engineers"
Jon Hilton, Chirman of Formula Student, adds to this, saying: "Formula Student remains on of the most important learning experiences for those aiming to work in the autosport and automotive industries – and we're delighted that PTC Concurrent Engineering is now on board." He adds to this that: "Formula Student is a global competition and we want to continue to encourage brilliant young engineers from across the globe to take part. Having the support and expertise of PTC Concurrent Engineering will ensure the competition continues to thrive and evolve"
To find out more about Formula Student, visit the website: www.formulastudent.com
Want to find out more about PTC academic program? Download the free guide here: