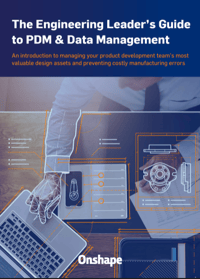 86% of companies said they need to reduce errors resulting from working on the wrong version of a design or receiving important project information too late.

Does this sound familiar?

Download the eBook:The Engineering Leader's Guide to PDM & Data Management.

An introduction to managing your product development team's most valuable design assets and preventing costly manufacturing errors.