The most successful companies in the world all started with one small idea that grew into something bigger. So, what exactly separates the businesses that thrive and the ones that never make it?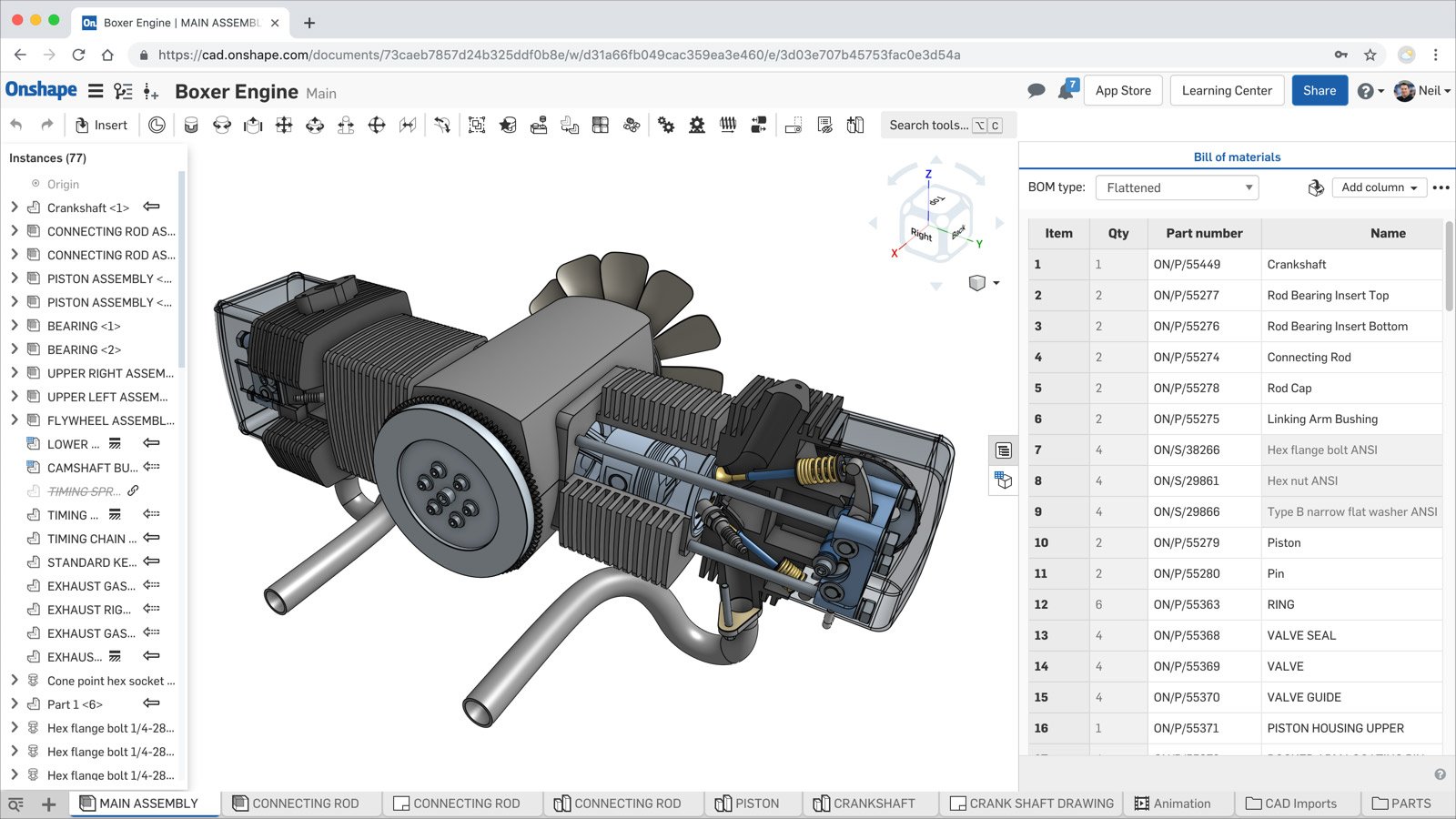 There are multiple reasons why a hardware startup will go one of two ways, either flourish into something great or never quite get off the ground. Ultimately, starting a company costs a lot of money and a lot of time. After paying rent, utilities, salaries and other non-negotiable expenses, entrepreneurs don't always have much left in the pot. Get the tools you need to make your design work efficient and cost-effective can help secure that success.
Here is a round-up of 9 reasons Onshape could be the right CAD platform for your hardware startup.
1. Speedy time to market
Just like anything worthwhile, it takes a lot of time and thought. Launching a new product takes multiple designs and prototypes. However, Onshape offers a branching feature which can be extremely valuable when experimenting with design changes. Numerous variations, or branches, of a design, are made quickly without impacting the original model.
2. More time designing products, less time managing


One of the significant benefits of Onshape is it eliminates the traditional CAD hassles of installation, registration, licenses, copying files and other IT nightmares. Instead of spending time trying to access their CAD system, your engineers and designers will be able to spend more time on the job, rather than focusing on multiple time stealers. Ultimately, resulting in higher productivity.
3. Flexibility to work remotely or on the road
Onshape accounts link to individuals, not specific computers. CAD users have the freedom to work anytime on any computer or mobile device, Android or iOS. It eliminates the need to battle for a shared computer with a CAD license.
4. Protect your intellectual property with more confidence
Onshape's sharing feature gives you the tools to securely and instantaneously collaborate with a colleague, a vendor, customer or a partner by giving them your chosen admin rights to a CAD model. Plus, instantly withdraw outside access to your designs when a project has been completed, reducing the risk of unintentionally sharing your IP.

5. Collaboration in real-time
For the first time, multiple people can work on the same CAD model at the same time. Designers and engineers can see other contributor's edits in real-time. Streamline your collaboration and eliminate time wasted sharing files by email or Dropbox.
6. Built-in version control
When product development teams use Onshape, they always work on the latest version of a design. Built-in version control reduces confusion - and the potential risk of employees overwriting each other's work.
Reduce the frustrations of tracking down the latest versions and prevent valuable time editing avoidable mistakes? Data management is not an afterthought, so put it front and centre in your CAD platform
7. No need for high-tech computers
Old fashioned desktop-installed CAD systems often require the latest computers to run quickly and smoothly. Onshape is different.
As it's browser-based, computation happens in the cloud - not on your machine. So you can design products from an inexpensive laptop just as effectively.
8. No unexpected upfront CAD investment
Onshape enables companies to start designing immediately, without the expensive upfront investments required for some other CAD platforms. Make substantial savings by reducing the need for high-performance workstations - and ensure further savings by cutting out annual upgrade and maintenance fees.
9. CAD doesn't live alone
Speak to any hardware engineer, and they'll none of them will tell you they only use CAD alone. Onshape's next-generation product development platform includes some beneficial functions such as CAD, release management, workflow, real-time collaboration, analytics, admin tools, and an API with over 50 engineering applications.
To see Onshape in action, sign-up to one of our upcoming Introduction to Onshape webinars.