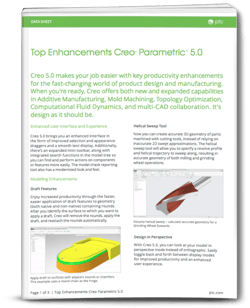 PTC Creo Parametric gives you exactly what you need: the most robust, scalable 3D product design toolset with more power, flexibility, and speed to help you accelerate your entire product development process.
This datasheet breaks down all the features of the new Creo 5.0 Parametric software, helping you make the right choice when it comes to 3D Parametric CAD Design.
You will find out about:
Key Benefits
Capabilities
Ease of expansion
Fill out the form to get your copy of the datasheet.