No other company can offer you a resource like the Value Roadmap. That's because no other company has the experience, technological expertise and product development vision that PTC has developed over the past 25 years of serving manufacturers like you with more than a few great products of our own.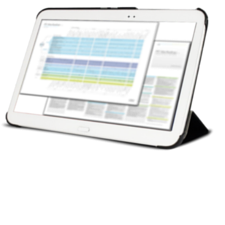 The Value Roadmap is based on:
25 years of product development experience
Research on more than 900 companies in Europe, North America and Asia
Consultation with leading product development academics, media and analysts
A six-month study conducted by Boston Consulting Group
Extensive domain expertise of PTC's internal Product Development System leaders
Complete the form and one of our consultants will be in contact to arrange a suitable time to discuss your product development process.